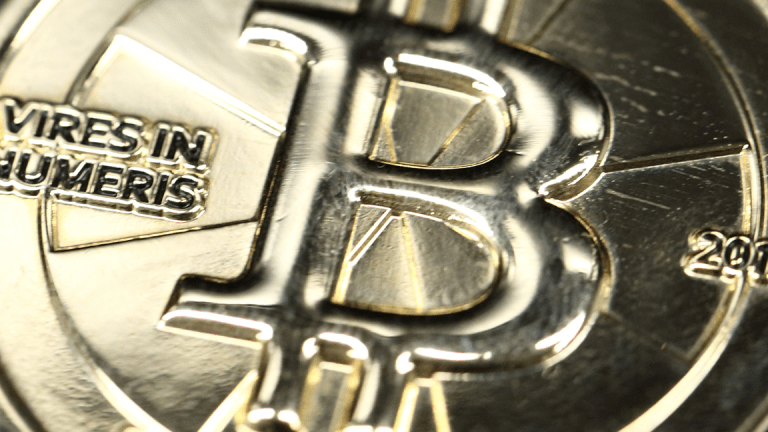 Bitcoin Today: Oscar Mayer Shakes Its 'Bacoin'
Bitcoin narrowly loses value Tuesday. Here's what you need to know.
Bitcoin prices lost momentum as the No. 1 cryptocurrency by market value slipped back below the $9,000 threshold. Tuesday's early declines snapped a two-day winning streak that had seen bitcoin rally above the $9,000 mark even at lows.
Here's what you need to know on Tuesday, May 1, as bitcoin prices slide some.
Oscar Mayer's 'Bacoin' Play
American meat and prepared food manufacturer, Oscar Mayer, is entering the cryptocurrency fray - sort of. The company announced the launch of "Bacoin," which it is calling "the first-ever cryptocurrency backed by the gold standard of Oscar Mayer bacon." Here's how it works: Oscar Mayer is offering bacoin as an incentive for users to promote Oscar Mayer brands online. Users can "mine" bacoin cryptos on the Oscar Mayer website that become worth more and more as consumer awareness is increased through social media and email use. Bacoin can then be cashed out by customers for real packs of Oscar Mayer bacon. According to Oscar Mayer's website, a single bacoin was worth 12 slices of bacon Tuesday afternoon. Overnight, bacoin surged in price to as high as 42 slices of bacon each.
SEC Official: ICOs Need Regulation
Securities and Exchange Commission Commissioner Robert Jackson told CNBC that the initial coin offering (ICO) system is representative of what the broader market might look like without any of the regulation that keeps it in check. Jackson said, "If you want to know what our markets would look like with no securities regulation, what it would look like if the SEC didn't do its job? That answer is the ICO market." He continued, "What I'll say about bitcoin, in general, is that space has been full of troubling developments. Investors are having a hard time telling the difference between investments and fraud," Jackson said. The commissioner's comments echoed similar sentiments from SEC Chairman Jay Clayton, who has previously said he's yet to encounter an ICO token that doesn't represent a security.
FTC to Host Workshop
The Federal Trade Commission plans to host a workshop in June aimed at better educating consumers on the prevalence of cryptocurrency scams. In a statement this week, the FTC said its "Decrypting Cryptocurrency Scams" event will include commentary from members of law enforcement, consumer advocacy groups and private-sector businesses geared toward exploring "how scammers are exploiting public interest in cryptocurrencies such as bitcoin and litecoin and to discuss ways to empower and protect consumers." The workshop will be held in Chicago on June 25. It is free to the public and is scheduled to begin at 1 p.m. CT and be broadcast on the FTC's website, the FTC said.
Australia Wants to Stop 'Deceptive' ICOs
Australia's Securities and Investments Commission is targeting "deceptive" ICOs. In a statement Tuesday, the watchdog group said it is "issuing inquiries to ICO issuers and their advisers where we identify conduct or statements that may be misleading or deceptive." ASIC noted it plans to halt any unlicensed activity, too. "As a result of our inquiries, some issuers have halted their ICO or have indicated the ICO structure will be modified." ASIC Commissioner John Price said, "If you are acting with someone else's money, or selling something to someone, you have obligations. Regardless of the structure of the ICO, there is one law that will always apply: you cannot make misleading or deceptive statements about the product. This is going to be a key focus for us as this sector develops."