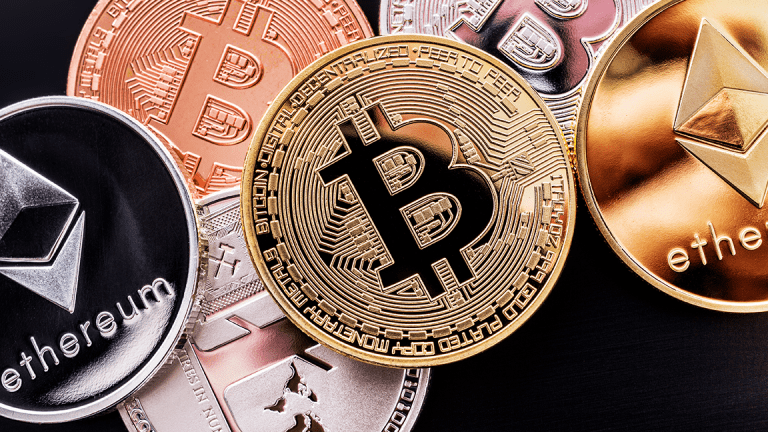 Bitcoin Today: Prices Dip as Regulatory Bodies Weigh In
Bitcoin cedes earlier gains by Tuesday afternoon. Here's what you need to know.
Bitcoin cedes earlier gains by Tuesday afternoon. Here's what you need to know.
After rising in morning trading on Tuesday, bitcoin was back in the red in afternoon action. The top cryptocurrency by market value traded under $6,200 again as the broader digital asset market slumped.
Here's what you need to know in cryptocurrencies for Tuesday, June 26.
Prices Could Go Lower
Spencer Bogart, Blockchain Capital partner and self-proclaimed bitcoin "super bull," said that prices could dip even further this summer, according to CNBC. Bogart said, "If we go back to the summer of 2017, when crypto prices were booming, there was about 100, 200, maybe 300 crypto hedge funds that were formed." He continued to explain that many of those roughly year-old hedge funds are now hitting their one-year lockup, meaning that with prices down more than 50% for many cryptos a number of liquidity providers will be looking to sell. That could add intense pressure on bitcoin and other digital assets. "They're saying, 'Hey, I want to redeem out of that fund.' That means forced selling on behalf of all these new crypto funds that have popped up. I think that could take prices artificially lower," Bogart said.
FTC Offers Warnings
The Federal Trade Commission said that consumers lost $532 million to cryptocurrency-related scams in the first two months of 2018, according to Coindesk. Speaking at a commission-sponsored workshop titled "Decrypting Cryptocurrency Scams," the FTC's Bureau of Consumer Protection head Andrew Smith said that figure could balloon to as much as $3 billion by the end of this year. Also on the panel with Smith was Coin Center's director of research, Peter Van Valkneburgh, who said, "I think nobody should ever buy any more cryptocurrency ... than what they are completely willing to lose, if you are willing to participate at all. That is a message that needs to be repeated and repeated."
Secret Service Calls for Congressional Attention
Speaking in front of the U.S. House of Representatives Financial Services Committee, Robert Novy, deputy assistant director for the U.S. Secret Service Office of Investigations, called for "congressional attention" on the issue of cryptocurrencies that offer privacy-enhancing features. "We should also consider additional legislative or regulatory actions to address potential challenges related to anonymity-enhanced cryptocurrencies, services intended to obscure transactions on blockchains and cryptocurrency mining pools," Novy said, according to published testimony.
Two Nations Rule Out State-Backed Cryptos
Australia and New Zealand have both officially ruled out the possibility of creating a central bank-backed cryptocurrency in the near future, according to the Reserve Bank of Australia's head of payments policy Tony Richards. In a speech Tuesday, Richards said that although the bank has found little demand for a bank-backed crypto, there could be "significant implications for the bank's financial stability mandate" should the broader public adopt digital currencies at higher rates. Richards explained that, although he is invested in bitcoin, it has "structural flaws" and that "scalability and governance problems of the bitcoin system" make it far less appealing than more traditional payments methods.