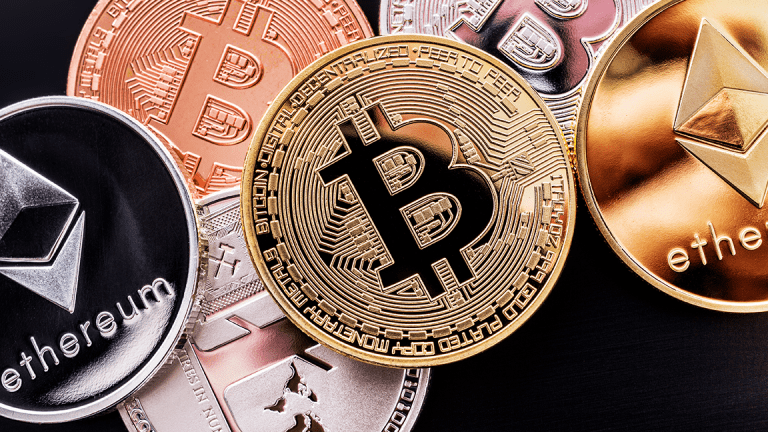 Bitcoin Today: Prices Continue to Slump
Bitcoin is lower again Wednesday. Here's what you need to know.
Bitcoin prices continued to decline on Wednesday, reaching as low as about $6,380 midday. Wednesday was the third-straight day that bitcoin hasn't topped $7,000.
Here's what you can't miss in crypto for Wednesday, June 13.
Bitcoin 'Not a Panacea'
Ripple's CEO Brad Garlinghouse said at the 2018 Stifel Cross Sector Insight Conference this week that "bitcoin is not the panacea we thought it would be." Garlinghouse, who said that he does own bitcoin, noted that his Ripple's XRP coin is "the best digital asset for settlement." He added, "Bitcoin today takes 45 minutes to settle a transaction," whereas XRP could take four seconds to settle. The CEO told the crowd, "A number of prominent people, even Steve Wozniak, has said that he sees a world where bitcoin is the primary currency. I think that's absurd. I don't think that any major economy will allow that to happen. By the way, it doesn't make sense." He continued by saying, "I'll tell you another story that is underreported, but worth paying attention to. Bitcoin is really controlled by China. There are four miners in China that control over 50% of bitcoin."
Banks' Blockchain Budgets Jump
The global finance services industry spent a combined $1.7 billion developing blockchain technology in 2017, according to a report from market intelligence firm Greenwich Associates. The significant increase also resulted in institutions increasing their individual blockchain budgets by about 67% in the same time, Greenwich found. About 10% of the financial services firms surveyed said they increased their budgets for blockchain research and development to more than $10 million last year. About 14% of firms said they had already deployed some form of blockchain as a solution in 2017. Despite the flock to blockchain, about 50% of firms admitted that implementing the technology was "harder than they expected."
Reuters Now Tracking 100 Cryptos
Thomson Reuters announced Wednesday that it will now track sentiment for 100 different cryptocurrencies, expanding on its bitcoin data feed initially launched in March. The Thomson Reuters MarketPsych Indices Cryptocurrency Sentiment monitors more than 2,000 news outlets and 800 social media sites to gauge how the public feels about crypto at any given time. The index tracks sentiments including "excitement" and "hope" to offer market insight based on natural language patterns and determined using machine learning technology. After the success of its bitcoin sentiment tracker earlier this year. The data firm will now expand to track the top 100 cryptocurrencies based on market value.
'Crypto Shopping Mall' to Test in Slovenia
BTC City Ljubljana, a major shopping center in Slovenia's capital, is expanding a cryptocurrency payment pilot program, local media reported. BTC City will allow a group of 150 people to use cryptocurrencies at 24 businesses located in the shopping complex, including electronics and clothing stores and restaurants. While the initial testing will only happen at 24 stores, BTC City aims to expand the capabilities to all 500 of its storefronts. The mall developed the crypto pilot with Eligma, a digital currency startup with its own payment system that facilitates cryptocurrency transactions through a mobile app.