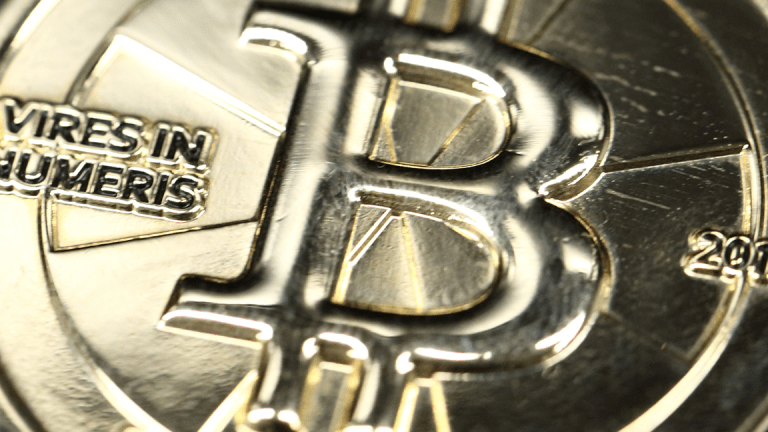 Publish date:
Bitcoin Today: Prices Continue to Slump Heading Into Weekend
Bitcoin prices are lower Friday. Here's what you need to know.
Bitcoin prices are lower Friday. Here's what you need to know.
Bitcoin continued its downward trajectory on Friday, slipping to about $7,500 in a low-volume session. The top cryptocurrency by market value has now registered daily lows under $8,000 for three straight days.
These are the cryptocurrency headlines you need to know for Friday, May 25.
Stormy Daniels Adds Crypto to Site
Adult film star Stormy Daniels has added cryptocurrency to her official website as an incentive for users to consume content. Daniels, who became ultra-famous after alleging she had a sexual relationship with President Donald Trump and entering into an ensuing legal battle, partnered with Vice Industry Token (VIT) in the move. VIT was created for use in the adult entertainment industry and rewards site visitors for watching videos. The tokens a visitor earns can then be used to purchase premium content on the site or to buy services and subscriptions on other sites that also accept VIT. Cryptocurrency has become increasingly prevalent in the adult entertainment industry for its anonymity capacities.
Bank of Spain: Crypto Has 'More Risks Than Benefits'
Bank of Spain Gov. Luis Maria Linde said in a recent speech that cryptocurrencies "present more risks than benefits," Coindesk reported. "[Cryptocurrencies] have low acceptance as a means of payment, suffer extreme volatility, present multiple operational vulnerabilities and have been related to fraudulent or illicit activities in many cases," Linde said. He went on to refer to digital asset tokens as "those spurious novelties that do not provide significant improvements and that should be tackled as soon as possible." While he was forthright in his criticism of cryptocurrencies, Linde did laud blockchain technology, which he said offers "interesting possibilities" but is "still not quite mature."
Tencent Joins Venture to Fight Tax Evasion
Chinese internet behemoth Tencent Holdings Ltd. (TCEHY) has partnered with local government in Shenzhen to use blockchain technology to curtail tax evasion in the city. The Shenzhen National Taxation Bureau and Tencent jointly created the "Intelligent Tax" innovation lab, which will work to develop new technology that can streamline taxation processes and use things like cloud computing, blockchain, artificial intelligence and bug data to better manage the taxation process. The two parties have already begun development at the innovation lab, Tencent said, working toward a new form of digital receipts that could better track sales of goods and services in the underground economy of Shenzhen.
The Latest Bitcoin Treasure Hunt
The bitcoin community has another treasure hunt on its hands. This time it comes in the form of a word search of sorts. An image was posted this week on a Reddit thread by user "cryptogreetings," who claimed that one whole bitcoin was up for grabs. Those participating in the search are relying on the good faith of the original poster should they win the prize, but "cryptogreetings" did post a link to a bitcoin address with one whole coin in it. Reddit users have lamented the difficulty of finding the bitcoin, with one commenting, "I'm better equipped to sell a kidney for $9k." Happy hunting.