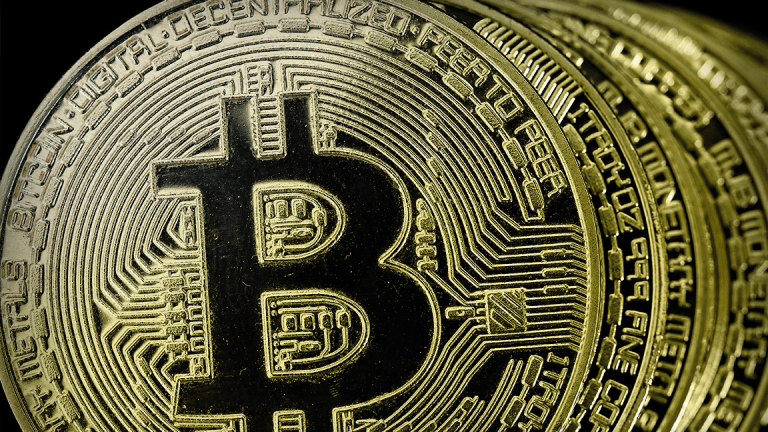 Bitcoin Today: Prices Come Off Highs as Rally to $10,000 Pauses
Bitcoin prices fall sharply Wednesday below the $9,000 threshold. Here's what you need to know.
Bitcoin lost its recent luster in Wednesday trading as the broader cryptocurrency market weathered significant dips into the red.
Here are the stories you can't miss in cryptocurrency for Wednesday, April 25.
Prices Down but Volume Surges
Bitcoin looked to register losses Wednesday as prices fell from highs near $9,750 set overnight. The No. 1 cryptocurrency dipped as low as about $8,900, shedding more than 8% for the day at lows. As losses mounted, trading volume skyrocketed near $12 billion, or 1.3 million bitcoins, reaching a high not seen since Feb. 6, when bitcoin registered its most recent price low. While bitcoin's price decline was significant, the cryptocurrency remains elevated from recent price moves. At its $9,750 high, bitcoin touched a price not registered since March 12. The digital asset has rallied 61% from February lows, but remains off a December high of nearly $20,000 by about 51%.
Mutual Fund Bars ICOs
Capital Group, an 87-year-old mutual fund with $1.7 trillion in assets under management, has updated its ethics code such that employees are barred from investing in initial coin offerings (ICOs). According to Capital Group's updated code of ethics filed with the Securities and Exchange Commission this month, the code now reads, "All associates and immediate family members residing in the same household may not participate in IPOs or ICOs." A previous version of the ethics code dated October 2016 had no mention of ICOs, the often-criticized cryptocurrency capital raises that have snowballed in popularity in the last year. Some market-watchers have posited that this update could come as a means of hedging conflicts of interest. If Capital Group plans to consider cryptocurrency investments, its employees would likely be barred from investing in the space. It's worth nothing the mutual fund hasn't announced such plans, though.
TD Ameritrade Places Ad on Blockchain
TD Ameritrade Holding Corp. (AMTD) - Get AMTD IDEA Group American Depositary Shares each representing one Class A Report has made crypto history as the first firm ever to place an advertisement on the blockchain. "Through a series of transactions we became the first brand to place an ad in the blockchain. Why? Well, we love finding new ways to use emerging technology. So we decided to have a little fun and plant our flag," TD wrote on its website, where it included a photo of the ad embedded right into the blockchain code. The process took 68 transactions and TD used the OP_Return feature in bitcoin's protocol to insert characters as one might write a memo on a check. The resulting transactions were invalid, but they remain preserved on the blockchain ledger for as long as it exists.
Sequoia Sues Binance
Well-known venture capital firm Sequoia Capital is suing the founder of Binance, one of the world's largest cryptocurrency exchanges, for an alleged breach of an exclusivity agreement, Bloomberg reported. Binance founder Zhao Changpeng is reportedly facing allegations in Hong Kong that he misled Sequoia following discussions of a capital injection that began in August of 2017, when Binance was launched. Sequoia alleges that Changpeng told the VC firm in mid-December that a proposed valuation of $80 million for an 11% stake in the platform wouldn't meet the expectations of Binance's shareholders. The talks then reportedly fell through, but Sequoia alleges that Binance was at the same time in talks with another investor, IDG Capital, which showed interest in investing in Binance through two rounds of funding that valued the company at as much as $1 billion. Because of those alleged conversations, Sequoia is claiming Binance breached an exclusivity contract it had entered into with Binance in early talks about investing.