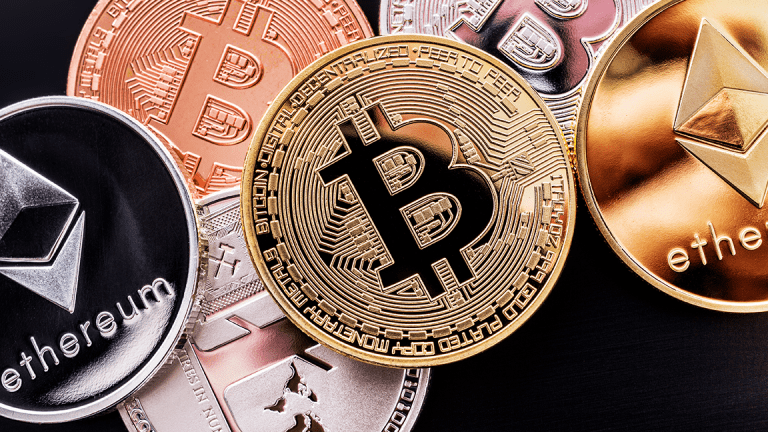 Publish date:
Bitcoin Today: Prices Close to Flat as Broader Crypto Market Mixed
Bitcoin trades slightly lower Thursday. Here's what you need to know.
Bitcoin trades slightly lower Thursday. Here's what you need to know.
Bitcoin didn't stray far in Thursday trading, managing only small gains above the $9,350 threshold in afternoon action before dipping lower. As the No. 1 cryptocurrency by market value traded in a narrow band, many of the largest market cap digital assets traded into the red.
Here's what you need to know in cryptocurrency for Thursday, May 10.
Buffett Disciple Calls Out the Oracle of Omaha
Chamath Palihapitiya, a venture capitalist who has called himself a Warren Buffett "disciple," has come out against Buffett's pessimistic views on cryptocurrencies. Palihapitiya told CNBC that, despite his respect for the Oracle of Omaha, he thinks Buffett missed the mark on cryptocurrencies. According to Palihapitiya, "Something like bitcoin is really important because it is not correlated to the rest of the market." Palihapitiya continued on Buffett, adding that, "Not everybody is right all the time," and noting that bitcoin is outside Buffett's "circle of competence." Buffett most recently called bitcoin "probably rat poison squared," and has before likened it to a gamble instead of an investment.
Crypto Could 'Fuel a New Internet'
Alexis Ohanian, founder of Reddit, said bitcoin and other cryptocurrencies have the power to "fuel a potential new internet," even with their volatile trading nature. Ohanian, who made the comments as a guest on the Late Show with Stephen Colbert, posed the notion of crypto as a "store of value not backed by a single country." The founder said the real utility in something like bitcoin is extending financial inclusion to the underserved, primarily in undeveloped countries. "For so many people in the world to have that security of knowing what's yours is yours - because [cryptocurrency] is now digital, it can be transferred with you wherever you are going - is actually pretty empowering," Ohanian said.
KODAKCoin to Launch This Month
After a number of delays, Eastman Kodak Co. (KODK) - Get Eastman Kodak Company Report announced that its KODAKCoin will begin fundraising later this month. The offering of KODAKCoin, which will come in the form of a Simple Agreements for Future Tokens (SAFTs) sale, will start May 21 for a limited number of accredited investors. Kodak is seeking to raise $50 million in the fundraising, which will be carried out by WENN Digital. Kodak first announced the coin and its planned offering in January. "Our goal with this offering is utmost security and transparency, working to bring digital tokens to investors by adhering to industry best practices and in a manner that we hope instils public confidence in the crypto space," said WENN, according to Coindesk.
Robinhood to Expand Crypto
Mobile stock trading app Robinhood announced that it has completed a $363 million series D funding round that will allow the platform to expand its current cryptocurrency trading capabilities nationwide by the end of 2018. This funding round values the company at $5.6 billion and was led by DST Global with Iconiq, Capital G, Sequoia Capital and KPCB. Robinhood's cryptocurrency trading is currently available in 10 states in the U.S., but the company said this funding will allow it to expand to the other 40 in the country as soon as it receives requisite licensing. The funds from this most recent series will go toward product expansion, infrastructure and operations and expanding the team, Robinhood added.