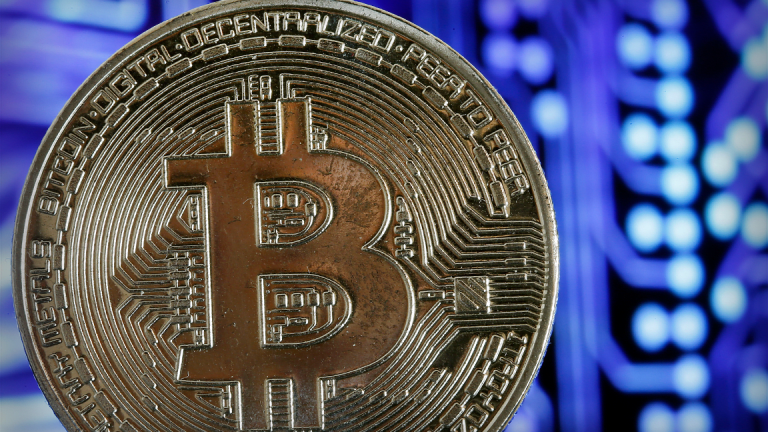 Bitcoin Today: Prices Breach Key Technical Level as Regulation Causes Concern
Bitcoin prices fell sharply Thursday. Here are the headlines you can't miss.
Bitcoin prices sank Thursday as investor sentiment was put through the wringer.
In early trading Thursday, bitcoin traded for as low as about $7,700. While the No. 1 cryptocurrency had pared some losses by afternoon trading, it remained in the red and well below the $9,000 benchmark price.
These are the cryptocurrency stories traders can't miss for Thursday, March 15.
Technical Level Breached
The latest headlines on regulation of bitcoin have added insult to injury for the No. 1 cryptocurrency, according to Fundstrat analyst and bitcoin bull Thomas Lee. "It has been a challenging few weeks for bitcoin as the combination of negative headlines coupled with weak prices have added to further worsening of investor sentiment," said Lee in a note Thursday. "And when sentiment is this weak, the market is increasingly 'fire, ready, aim' -- meaning, any headline today is likely to trigger selling." Lee's Fundstrat colleague Rob Sluymer noted in the commentary that the short-term technical picture for bitcoin is anything but rosy. He said that bitcoin is set to break below another support level at $8,370 this week -- shortly after Sluymer's analysis was sent to clients, bitcoin traded below that level. According to Sluymer, the next support levels are $7,535 then $5,875. "Our expectation is BTC will begin to show evidence of bottoming short-term closer to $5,873," Sluymer concluded.
Puerto Rico Creates Council
After cryptocurrency evangelist Brock Pierce led a number of noteworthy entrepreneurs to Puerto Rico to create a "crypto utopia," the commonwealth has created a new advisory council aimed at breeding development of the technology on the island. The Puerto Rican government announced the council at the Blockchain Unbound conference in San Juan on Thursday, Coindesk reported. The group will include a mix of public and private sector representatives plus entrepreneurs who have moved to Puerto Rico. Puerto Rico Secretary of Economic Development and Commerce Manuel Laboy Rivera said that blockchain "is accelerating economic and social changes worldwide and Puerto Rico wants to be part of it."
Korean Exchanges Raided: Report
South Korean authorities are investigating three bitcoin exchanges in the country on suspicion the operations might have purchased bitcoin with funds stolen from customers' accounts, according to Chosun.com. The Seoul Southern District Prosecutor's Office reportedly raided and searched the three exchanges' offices from Monday through Wednesday. Involved parties allegedly are suspected of diverting money from customers' accounts into their own accounts, then using the money to buy more cryptocurrencies on other exchanges. Prosecutors reportedly took hard drives, money transfer receipts, mobile phones and accounting files in the raid this week.
Google Bans Crypto Ads
Alphabet Inc.-owned (GOOGL) - Get Report Google said it would ban ads for initial coin offerings and digital currency trading platforms as regulatory oversight in the global cryptocurrency market tightens. The move, which is set to take effect in June, follows a similar decision by Facebook Inc. (FB) - Get Report  made earlier this year. In June 2018, Google will update the Financial services policy to restrict the advertisement of Contracts for Difference, rolling spot forex, and financial spread betting, the company said in a statement. "In addition, ads for the following will no longer be allowed to serve: Binary options and synonymous products; Cryptocurrencies and related content (including but not limited to initial coin offerings, cryptocurrency exchanges, cryptocurrency wallets, and cryptocurrency trading advice.)," TheStreet's Martin Baccardax reported.
Catch up with the latest in cryptocurrency here: