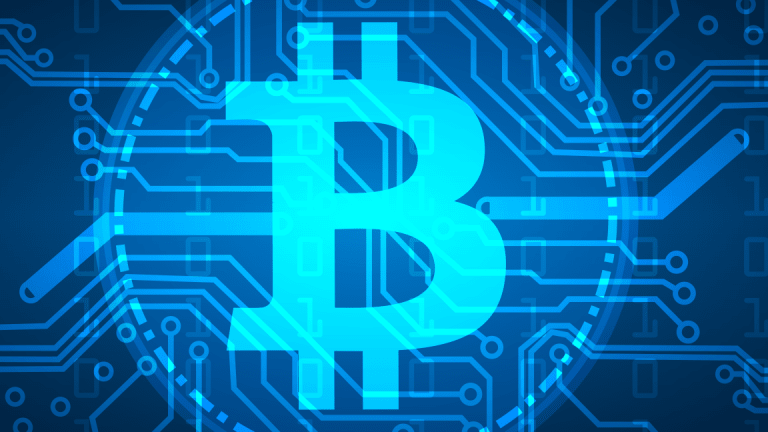 Bitcoin Today: Prices Attempt to Rally Following Early Weakness
Bitcoin reverses into the green Thursday. Here's what you need to know.
Bitcoin prices were rising Thursday after a steep morning decline brought the top cryptocurrency by market value close to $6,275. By afternoon, prices were up about 4% to $6,560. Here's what you can't miss in crypto for Thursday, June 14.
Price Manipulation Could Be Behind Last Year's Rally
A study from the University of Texas has suggested that a series of targeted price manipulations could have accounted for at least half of the increase in the prices of bitcoin and other large cryptocurrencies last year. According to John Griffin, one of the study's authors, large and primarily unregulated exchange Bitfinex is at least partially implicated. Per Griffin's studies, Bitfinex employees successfully pushed up prices on the Bitfinex platform when they were lower on other platforms by using Tether, a crypto Bitfinex owners created and sold, to buy up cryptocurrencies with lower prices on other exchanges. The authors found that half of bitcoin's price appreciation in 2017 could be traced to the hours just after Tether was bought up by a few other exchanges, most often when the price was declining. While there are no emails or documents to prove one or more employees at Bitfinex manipulated crypto prices, Griffin and his team studied millions of transaction ledgers on the public blockchain to draw conclusions. Bitfinex said on Wednesday that it hasn't engaged in "any sort" of market manipulation.
'Dr. Doom' Calls Out Bitcoin Bulls
Famed economist Nouriel Roubini, also known as Dr. Doom, took to Twitter Wednesday evening to criticize bitcoin bulls, especially venture capitalist Tim Draper and his suggestion bitcoin would reach $250,000 by 2022. Roubini, who is known for predicting the collapse of the U.S. housing market a decade ago, in February called bitcoin "the mother of all bubbles." On Wednesday, he called Draper a "lousy investor." One Twitter user claimed he would sell a kidney to buy bitcoin at $4,000, to which Roubini said the following: "One thing is to be an idiotic HODLER and keep your sh*t-bitcoin while it freefalls 80% in 6 months. Another is to be self-destructive of your health and sell your kidney if bitcoin falls to $4K. Some of these lunatics should be committed to prevent them from physical self-harm."
Bannon Could Consider ICO Play
Steve Bannon, former chief strategist for President Donald Trump, is reportedly considering becoming more involved in the initial coin offering (ICO) market, according to Bloomberg. Bannon said he has already held meetings with investors and hedge funds about ICOs in relation to his investment firm, Bannon & Co.. Bannon was quoted saying that the way cryptocurrency challenges the status quo was "disruptive populism." He added, "It takes control back from central authorities. It's revolutionary." Bannon admitted that he has a "good stake" in bitcoin.
Shatner Joins Hollywood's Crypto Craze
Actor William Shatner is the latest celebrity to back cryptocurrency, joining a long list including Paris Hilton and DJ Khaled. Shatner, who is most well-known for his role as Captain Kirk in the "Star Trek" series, is reportedly backing a startup called Solar Alliance that is planning to build a solar-powered bitcoin mining facility in Illinois, according to the Chicago Tribune. Solar Alliance currently plans to build the infrastructure for solar-powered crypto mining and subsequently rent the space out to mining companies.