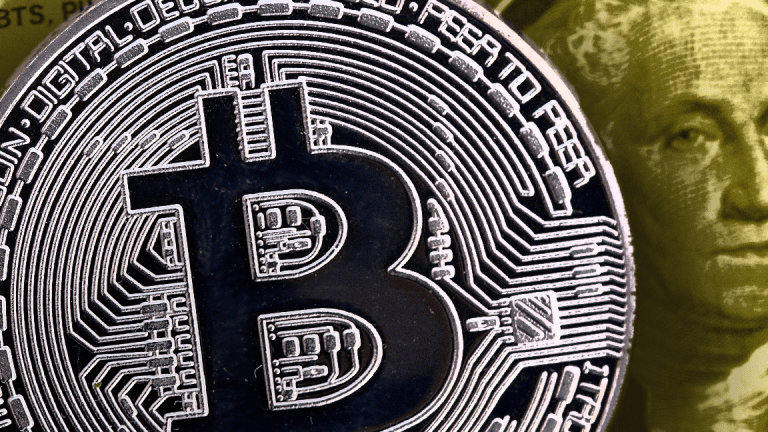 Bitcoin Today: Price Edges Lower Near $10K, Intel Reveals Blockchain 'Sawtooth'
Prices took a hit Tuesday. These are the top stories you need to know Tuesday.
Cryptocurrencies were sucker punched Tuesday, Jan. 30, as nearly all the top coins fell in price. These are the headlines you can't afford to miss.
Intel's Sawtooth debut
Intel Corp. (INTC) - Get Report revealed Tuesday its Sawtooth blockchain technology hosted on the Hyperledger consortium, according to Coindesk. The technology is specifically positioned for enterprise use, but it includes features that draw aspects from bitcoin and other public ledgers, too. From Coindesk: "Among the early companies already using Hyperledger Sawtooth is telecommunications giants Huawei, which is building a decompiler for the software, and T-Mobile U.S. Inc. (TMUS) - Get Report which is building an identify platform, along with e-commerce giant Amazon.com Inc. (AMZN) - Get Report , which now lists Sawtooth among its blockchain partners."
Prices plummet
Bitcoin joined a wider cryptocurrency selloff Tuesday, breaking below the $10,000 barrier at session lows. In afternoon trading, bitcoin was lower nearly 10% to trade around $10,060. The low for the day slipped to $9,810 in the early afternoon. According to data from Coinmarketcap, the top 53 cryptocurrencies by market cap were all trading lower on Tuesday, many by double-digit percentages.
SEC files suit
The Securities and Exchange Commission has filed a suit against AriseBank, a Texas-based crypto banking company. AriseBank is facing allegations of fraud and issuing unregistered securities during its Jan. 18 initial coin offering, according to court filings. AriseBank's earlier ICO had been endorsed by former professional boxer Evander Holyfield, according to Coindesk.
Hong Kong's education pitch
Authorities in Hong Kong have launched an education campaign aimed at teaching the public about the risks associated with ICOs and crypto investments, according to a report from Hong Kong's Financial Services and Treasury Bureau. The campaign began Jan. 29 and targets citizens through the metro system, television and social media. From the release: "The increase in media coverage and hype around ICOs and 'cryptocurrencies', such as bitcoin, has aroused public interest. However, the public might use these as speculative tools without full understanding of their nature and potential risks. Through this series of public education initiatives, the Government aims to provide the public with a correct and comprehensive understanding of ICOs and 'cryptocurrencies', so that they can thoroughly assess the risks before making transactions or investment decisions."
More of What's Trending on TheStreet: