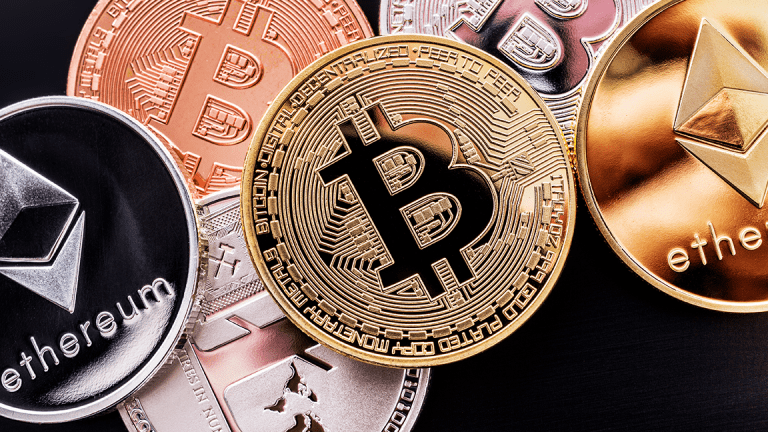 Bitcoin Today: Narrow Losses on Tap as Most Cryptos Move Lower
Bitcoin prices are close to flat Wednesday. Here's what you need to know.
Bitcoin prices are close to flat Wednesday. Here's what you need to know.
Bitcoin managed to break through $7,500 in Wednesday trading, up as much as 2% in afternoon action before turning sharply lower. The broader market also dipped into the red as most of the top cryptocurrencies by market value traded lower.
Here are the crypto stories you can't miss for Wednesday, June 6.
Circle Seeks Banking License
Cryptocurrency startup Circle is said to be seeking a U.S. federal banking license, according to Bloomberg. Circle, which offers crypto wallets and serves as an investment platform, is also reportedly seeking to list with the Securities and Exchange Commission (SEC) as a brokerage and trading platform. A move to register with the SEC and trade digital assets as securities would allow Circle to more easily deal with complex regulations that differ from state to state in the U.S. It would also deepen the ties Circle already has with old-school finance - the startup is backed by white-glove bank and Action Alerts PLUS holding Goldman Sachs Group Inc. (GS) - Get Report .
IMF: Crypto Could Reduce Demand for Fiat
In its latest report on the future of digital currencies, the International Monetary Fund (IMF) said that "crypto assets may one day reduce demand for central bank money." The IMF piece, penned by Dong He, examined the ways in which the advent of the internet stirred concerns in some that technology would undermine the role of banks. "While those predictions haven't yet come to pass, the rise of crypto assets has rekindled the debate," He wrote. "These assets may one day serve as an alternative means of payment and, possibly, units of account, which would reduce the demand for fiat currencies or central bank money." He and the IMF conclude the following: "Central banks must maintain the public's trust in fiat currencies and stay in the game in a digital, sharing and decentralized service economy. They can remain relevant by providing more stable units of account than crypto assets and by making central bank money attractive as a medium of exchange in the digital economy."
Japan to Deny Crypto Exchange
Japan's Financial Services Agency (FSA) is set to deny a registration application for crypto exchange FSHO, according to a Nikkei report. This will be the first time the regulatory agency issues a refusal order to a business registration application filed by a domestic exchange. The refusal reportedly comes as a result of numerous previous failures on behalf of FSHO to comply with existing Japanese rules and regulations. The exchange, which is under a suspension order currently, could learn that it will be denied proper registration authorizations as soon as this week.
NY Could Pilot Local Cryptos
New York Assemblyman Ron Kim proposed a bill that would amend the New York Urban Development Corporation Act to launch a series of 10 separate programs to create local community cryptocurrencies. Bill A11018, if passed, would aim to encourage residents to spend their money in local markets and support their neighborhoods by keeping crypto transactions community-specific. The measure hopes to "allow us to implement [blockchain technology] seamlessly by allowing consumers, citizens and business owners to trade in and out from dollars to [cryptocurrencies] instantaneously," according to public documents. The bill also claims that creating local, community-based cryptocurrencies reduces the negative stigma associated with digital assets and draws in younger spenders who feel more comfortable transacting in the digital space.
Expert Advice for a Risky Market. We asked top experts from Bank of America, Fisher Investments, Invesco and Wells Fargo what smart investors should do right now. Click here and register for free to watch what these market watchers recommend.