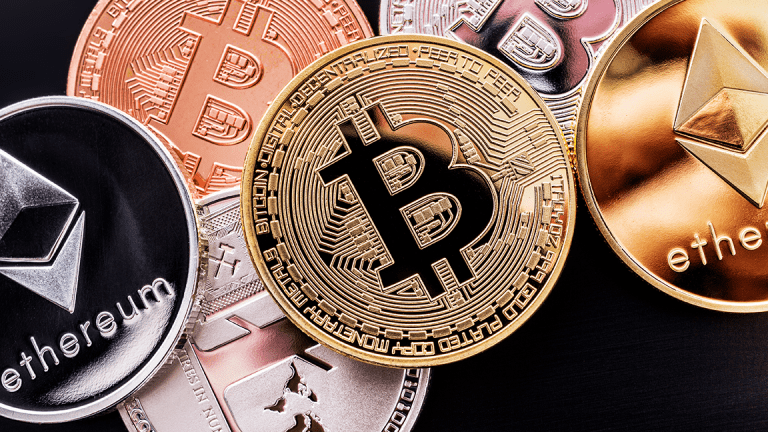 Bitcoin Today: Can Prices Hang On to $6,000?
Bitcoin trades narrowly lower Thursday. Here's what you need to know.
Bitcoin trades narrowly lower Thursday. Here's what you need to know.
Bitcoin kept it close to the vest on Thursday, trading in a narrow band around $6,100. Here's what you need to know in crypto for Thursday, June 28.
Volatility on Tap
Bitcoin could be on track for its most volatile year yet, TheStreet's Jordan French pointed out, as regulatory concerns, use cases and security breaches pull the top cryptocurrency by market value in several directions. The Securities and Exchange Commission will continue to offer rulings on whether tokens can be securities, and what that could mean for initial coin offerings. At the same time, bitcoin and other top assets will continue to find new use cases that could aid in bringing crypto mainstream. Finally, security concerns could continue to weigh on prices. Hacks and scams still abound, and "while these events have not entirely dissuaded investors from pouring into the market, hacks have impacted sentiment and trust, causing significant price declines," French wrote.
FBI: 130 Investigations Underway
The Federal Bureau of Investigation is reportedly currently investigating 130 cryptocurrency-related cases, Bloomberg reported. The cases all have some sort of crypto component but run the gamut from kidnapping to ransomware to drug transactions and human trafficking. The FBI said there has recently been an uptick in the number of crypto cases it investigates, particularly in the opioid drug area. About 10% of drug users worldwide make their illegal substance purchases through online digital marketplaces. The FBI said that, although crypto's anonymity aspect makes it hard to track down perpetrators, the blockchain's immutability makes it easier to track questionable transactions.
Bithumb Says $14 Million in Hacked Cryptos Recovered
After being hacked on June 20, South Korean cryptocurrency exchange Bithumb now says that it has recovered about half the losses, or $14 million. Bithumb, which is one of South Korea's largest exchanges, issued a report Thursday that said it has reduced the hack-related damage to about $17 million by collaborating with other industry peers to retrieve some of the funds in question. Bithumb also disclosed Thursday that 11 different digital assets were implicated in the hack, but bitcoin accounted for the largest loss at about $12 million total. The exchange said its investigation into the hack is still ongoing and it will continue to suspend assets and deposits in the meantime.
Coinbase CEO Launches Charity
Brian Armstrong, the CEO of popular exchange Coinbase, announced plans to help unbanked individuals better access financial services. Armstrong is starting a charity called GiveCrypto.com, which will be a nonprofit organization that accepts donated cryptocurrencies to financially empower unbanked people across the globe. "Most people I respect and know in the crypto ecosystem believe we have a moral responsibility to shepherd this technology forward in a way that allows it to reach its full potential," Armstrong said in a release. GiveCrypto.com aims to raise $10 million by the end of this year and wants to increase its funding to $1 billion within the next two years.
Expert Advice for a Risky Market. We asked top experts from Bank of America, Fisher Investments, Invesco and Wells Fargo what smart investors should do right now. Click here and register for free to watch what these market watchers recommend.