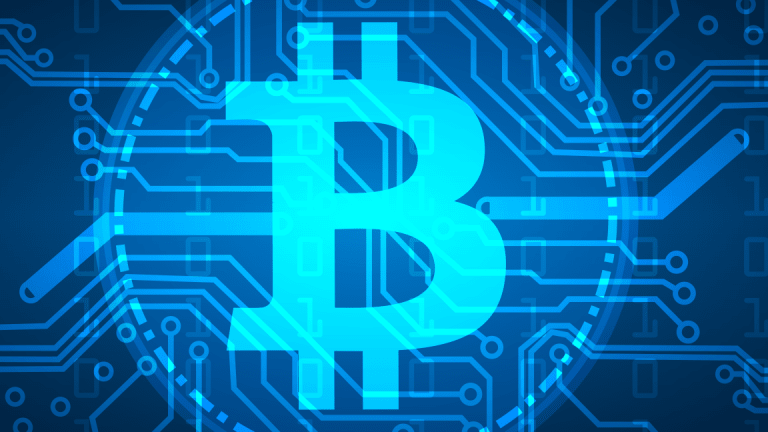 Bitcoin Today: Can Narrow Price Gains Continue Through This Week?
Bitcoin remains near $7,500 Tuesday. Here's what you need to know.
Bitcoin remains near $7,500 Tuesday. Here's what you need to know.
Bitcoin traded close to flat in a low-volume session Tuesday. The top cryptocurrency by market value struggled to gain much momentum in either direction, trading for a second day near $7,500. These are the stories you can't miss in cryptocurrencies for Tuesday, June 5.
Apple's Wozniak Echoes 'Native Currency' Sentiment
Steve Wozniak, co-founder of Action Alerts PLUS holding Apple Inc. (AAPL) - Get Report , said he remains bullish on bitcoin but doesn't currently own any. Wozniak, who labels himself as a supportive technologist but not an investor, told CNBC that he agrees with comments from Square Inc. (SQ) - Get Report CEO Jack Dorsey, who said he wants bitcoin to become the internet's "native currency" last month. "I buy into what Jack Dorsey says, not that I necessarily believe it's going to happen, but because I want it to be that way, that is so pure thinking," Wozniak said.
SEC Appoints Crypto Director
The Securities and Exchange Commission announced that it has appointed Valerie Szczepanik as the associate director of the Division of Corporation Finance and senior adviser for digital assets and innovation. Szczepanik is expected to "coordinate efforts across all SEC divisions and offices regarding the application of U.S. securities laws to emerging digital asset technologies and innovations, including initial coin offerings (ICOs) and cryptocurrencies," the SEC said. The commission has played a pivotal role in the public discourse regarding the future of crypto regulation, most recently honing in on ICOs and associated fraudulent behavior.
LinkedIn Co-Founder Raising $20 Million for Token Project
Eric Ly, one of the co-founders of now-Microsoft Corp. (MSFT) - Get Report owned LinkedIn, is part of a project raising $20 million for a project called Hub Token. Ly was LinkedIn's first chief technology officer. According to public documents, Ly is part of a group looking to raise $20 million in a Simple Agreement for Future Tokens (SAFT) sale for Hub Token, an asset tied to a forthcoming platform called ICOHub. ICOHub was created earlier this year as a platform for reputable token sales with the goal of eradicating fraudulent ICOs. As of the most recent Form D filing, Ly's venture had raised about $13.6 million from 20 investors. The token was created as an incentive for building trust among ICOHub network participants.
Google Searches for Bitcoin Plummet
Google Trends show that searches for the term "bitcoin" have dropped more than 75% since the beginning of 2018, CNBC reported. In the last three months alone, the number of searches has been cut in half. That could mean bad news for crypto sentiment, according to Nicholas Colas of DataTrek Research. "We use Google Trends to track search queries for 'bitcoin' as a proxy for potential new buyers," Colas said. "Bitcoin needs a new narrative in order to reestablish global attention." On a search popularity scale of 100, bitcoin was at 37 on Jan. 1. As of June 2, the term had fallen to nine.
How to Play Today's Risky Markets. Click here and register for free to watch what top experts from Bank of America, Fisher Investments, Invesco and Wells Fargo say smart investors should do now.