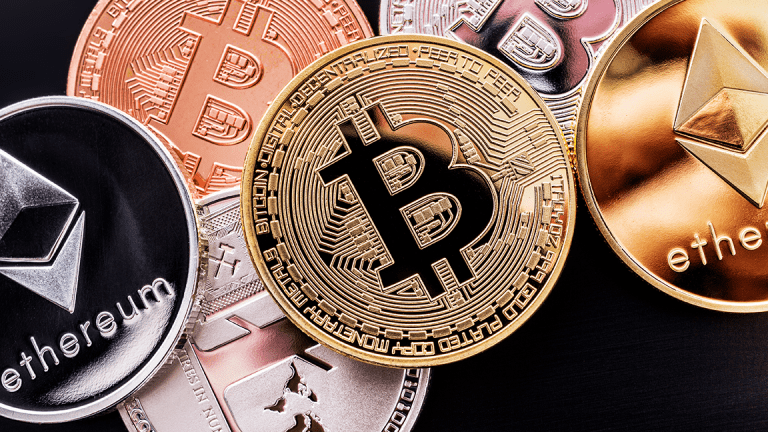 Bitcoin Today: Bid for $7,000 Still on Despite Slowed Momentum
Prices are close to flat on Thursday.
No days off for bitcoin.
The top cryptocurrency by market value remains in the hunt for $7,000. Here are the stories you can't miss in cryptocurrency for Thursday, July 5.
Prices Aim High
Bitcoin returned to gains this week following a rough patch that saw prices hit their lowest level so far this year in late June. The cryptocurrency traded close to flat on Thursday but reached as high as $6,770 a day earlier as momentum toward $7,000 builds. Trading volume has increased in recent days, topping $4 billion in each of the last six sessions after waning in previous trading toward the end of June. Most of the other top cryptocurrencies by market value traded mixed on Thursday, with ethereum notching narrow gains and Ripple's XRP lower about 2.5%. Bitcoin's dominance as a percentage of the total cryptocurrency market stands Thursday around 42%, remaining around levels last experienced in April.
The Day Has Come for India
All banks and financial entities in India will stop operating accounts linked to any digital currencies starting on Friday. The Reserve Bank of India set the Friday, July 6, deadline back in April, when it moved to end all crypto transactions in the country. That means that Thursday will be the last day any crypto investors or traders in India will be able to monetize their holdings. After midnight, all money transfers will be disabled, meaning any Indian citizens left holding crypto will be unable to transfer the coins to fiat currency. Peer-to-peer transactions will still be permitted, though, and it's worth noting that the Reserve Bank of India has banned banks' involvement with crypto, not crypto itself.
Bullish Lee Cuts Forecast
Tom Lee, Fundstrat analyst and enormous bitcoin bull, has cut his year-end forecast for bitcoin's price. Lee previously predicted the crypto would top $25,000 by the end of 2018, but he told CNBC on Thursday that he has slashed that estimate about 20% to $20,000 at year-end. Lee's thesis is based in large part on the price of mining bitcoin. He said Thursday: "Bitcoin has historically traded at 2.5 times its mining costs. It's not out of the question that it could be over $20,000 by the end of the year at fair value." Lee contends that the difficulty of mining bitcoin has risen, suggesting that the cost of energy-intensive mining could reach $9,000 per coin by the end of this year.
BIS Head Still a Major Bear
The Bank of International Settlements (BIS) Head Agustin Carstens said that cryptocurrencies represent a "bubble, a Ponzi scheme and an environmental disaster," according to the bank. Carstens contended that cryptocurrencies lack any of the characteristics of currency and said that creating the digital assets is nothing more than attempting to create money out of nothing. "Young people should use their many talents and skills for innovation, not reinventing money," Carstens said. "It's a fallacy to think money can be created from nothing." He continued, saying, "Glance back into the past and you will see that creating gold or money from nothing has been a regular obsession. It never worked. So my message to young people would be: Stop trying to create money!"