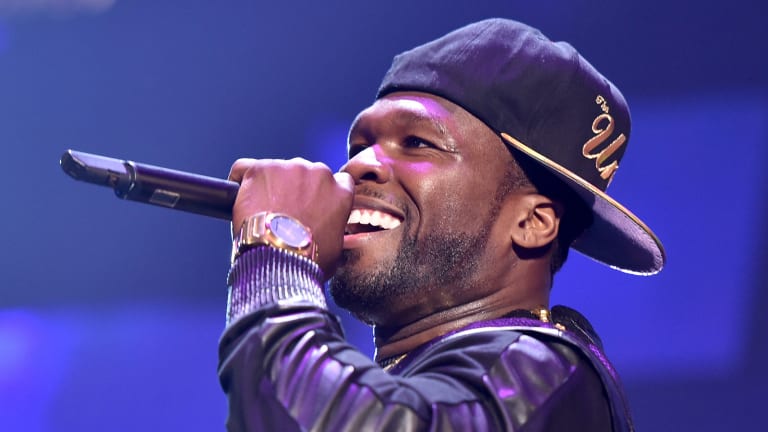 Bitcoin Today: 50 Cent Makes a Pretty Penny as Prices Start to Rebound
Rappers and Cramer and Blankfein -- oh my! Here are the headlines you can't afford to miss Wednesday.
Bitcoin started staging a modest comeback Wednesday as the world's largest cryptocurrency rose more than 1% to top $11,000 per coin once again in afternoon trading. Ethereum joined bitcoin in gains, but ripple and bitcoin cash lost value.
These are the stories you need to know in the wild, wild world of bitcoin for Wednesday, January 24.
50 Cent Makes a Pretty Penny
Rapper 50 Cent decided in 2014 to accept bitcoin for his album "Animal Ambition." A report from TMZ said 50 Cent tallied about 700 bitcoin selling the album -- making his bitcoin holdings alone worth somewhere between $7 million and $9 million today. The rapper confirmed the TMZ report on his Instagram.
In the comments section of that post, 50 Cent claimed he had previously forgotten about the bitcoin holdings in the years since "Animal Ambition" was released. Don't forget -- 50 Cent filed for Chapter 11 bankruptcy in 2016. A true rags to riches, back to rags and then back to riches story, right?
Cramer on Blankfein
TheStreet founder and Action Alerts Plus Portfolio Manager Jim Cramer agrees with Goldman Sachs Group Inc. (GS) - Get Report CEO Lloyd Blankfein -- bitcoin prices have gotten too high. "Bitcoin is a repository of wealth for people who don't trust anything else," Cramer said. "I get that -- I think it got too expensive." Cramer's sentiment came after Blankfein said at the World Economic Forum in Davos that his bank isn't completely closed off to facilitating bitcoin transactions but is not planning on a bitcoin trading desk.
Calacanis: 33% Chance Bitcoin Drops to $0
Venture capitalist Jason Calacanis told CNBC that there is about a 33% chance bitcoin's value could drop to nothing. He added that it's an "unregulated, highly manipulated and anonymous global stock market." He said the run-up in prices was "essentially a huge fraud" that came at the hands of duplicate coin wallets that tricked the market into thinking everyone was piling into the digital asset.
New Stats Shed Light
According to a report in Fortune, SurveyMonkey and the Global Blockchain Business Council released a report detailing bitcoin ownership stats. The report states that 60% of Americans have heard of or read about bitcoin, but only 5% own it. Of those who own bitcoin, 71% are male, 58% are millennials and nearly half are minorities. More than 60% of respondents said buying bitcoin was a growth investment.
Check out the latest from TheStreet's cryptocurrency coverage here:
More of What's Trending on TheStreet: