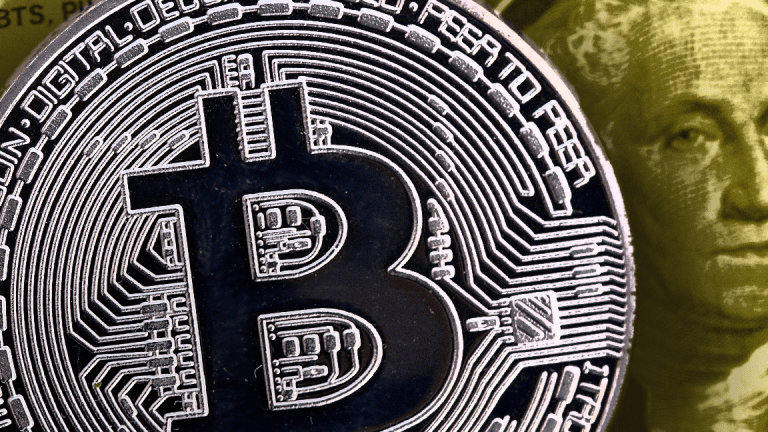 Bitcoin Today: Crypto Regulation Takes Center Stage Ahead of Davos
The SEC and the CFTC are laying down the law. Here's what you need to know.
It was another wild week for bitcoin. From price swings to the CFTC to the SEC and all the way to Davos, here's what you can't miss this Friday, Jan. 19.
Crypto Trader Gets Caught
The U.S. Commodity Futures Commission announced that it is charging Patrick K. McDonnell and his company CabbageTech with "fraud and misappropriation in connection with purchases and trading of Bitcoin and Litecoin." The Staten Island, NY-based outfit had promised customers real-time trading advice, which it never provided before it essentially disappeared after receiving payment. The commission wants to return funds to defrauded customers.
SEC Nixes Crypto ETFs
The Securities and Exchange Commission said that there are too many questions surrounding cryptocurrencies for it to sign off on exchange-traded funds for bitcoin and other cryptocurrencies.
"Recently, the growth in cryptocurrencies and cryptocurrency-related products has attracted significant attention, and we have seen interest among sponsors in offering registered funds that would hold these new digital products," the SEC's letter read. "[We stand] ready to engage in dialogue with sponsors regarding the potential development of these funds. We believe, however, that there are a number of significant investor protection issues that need to be examined before sponsors begin offering these funds to retail investors."
Cryptos Star in Davos
As TheStreet's Annie Palmer writes, cryptocurrencies and blockchain will be the stars of the show at this year's World Economic Forum in Davos, Switzerland. The Davos lineup features a number of panels on bitcoin, crypto and blockchain - they could offer some much-needed legitimacy to the virtual currency space. Big names talking bitcoin when the Forum begins Jan. 23 are Treasury Secretary Steven Mnuchin and IMF leader Christine Lagarde.
This Week in Prices
It was a tough week for bitcoin as the $20,000 range remained prominently out of reach. According to CoinMarketCap, bitcoin finished Monday trading at $13,819.80, finished Tuesday at $11,490.50, Wednesday at $11,188.60 and Thursday at $11,474.90. In afternoon trading Friday, bitcoin was lower more than 3.5%. Ethereum and Ripple were also down for the week.
TheStreet's Executive Editor Brian Sozzi and Sr. Correspondent Scott Gamm are always talking bitcoin on their webshow Morning Jolt. Check out more from the Morning Jolt archives:
More of What's Trending on TheStreet: