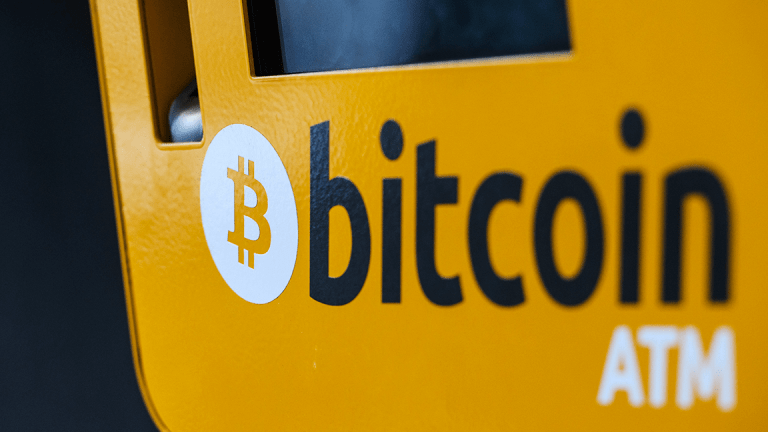 Bitcoin Today: Critics, Regulators Sound Off Friday While KFC Canada Jumps In
Is it a currency? Is it a bubble? Can you buy fried chicken with it? These are the headlines you can't miss Friday.
Bitcoin capped off a frothy week Friday, Jan. 12, with mixed voices. As prices dipped to sub-$14,000, critics shouted "bubble."
Here are the stories you need to know for Friday ahead of a long holiday weekend.
Bitcoin: Not a Currency
Former Federal Reserve Governor Randy Kroszner said that bitcoin shouldn't be considered a currency, but rather an asset. "At least right now, they're not really being used as currency. Currency we typically think of being used as a medium of exchange, a unit of account," Kroszner said. But "very little is priced in bitcoin. Very few transactions for people who are making purchases are in bitcoin," he said.
Through the Bubble Lens
TheStreet contributor William R. Gruver explained that the best means of parsing through the debate over a bitcoin bubble is to look at historical precedence. Taking into account market participation, limited regulation, leverage in the asset class and the current interest rate environment, Gruver comes to the following conclusion: "Bitcoin investors are sitting on a stool with three legs rather than four -- and that one of those remaining legs is already showing signs of fracturing."
Crypto Regulation to Come
Treasury Secretary Steven Mnuchin said in Washington, D.C. that the Financial Stability Oversight Council is working toward cryptocurrency regulation. As TheStreet's Tony Owusu found, there are already a handful of regulatory agencies monitoring digital currencies, with many of them focused on the use of altcoins in money laundering. "We're very focused on cybercurrencies," Mnuchin said. "We want to make sure that bad people cannot use these currencies to do bad things."
Bitcoin Can Buy You Dinner
In Canada, at least. Yum! Brands-owned (YUM) - Get Yum! Brands, Inc. (YUM) ReportKentucky Fried Chicken announced that its Canada locations would accept bitcoin as payment for delivery orders of the "Bitcoin Bucket." Clearly, hungry crypto lovers were all about it -- the roughly C$20 bucket was sold out quickly. Before KFC ran out of bandwidth to accept bitcoin payment, the bucket offered 10 original recipe chicken tenders, waffle fries, a medium side, a medium gravy and two dips -- for about 0.001 bitcoin. What a value!
More of What's Trending on TheStreet: