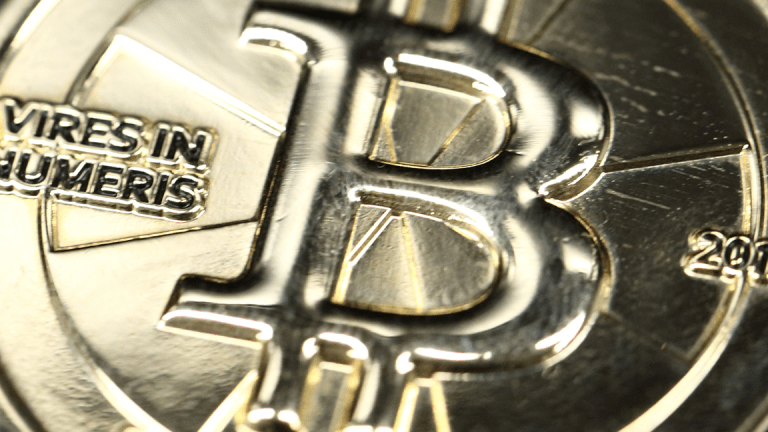 Bitcoin Quickly Rallies Past $8,000 as Momentum Continues to Grow
Bitcoin's gains themselves may be begetting more gains, as has often been the case with cryptocurrency markets.
After a year-long bear market lopped off a significant portion of Bitcoin's value, the flagship digital currency is once again on the rise.

For the first time since last July, Bitcoin has broken through the $8,000 mark, just a day after surpassing the $7,000 level. Trading recently at $8,179, according to Coinbase, Bitcoin is now up more than 40% this week alone and has erased more than a quarter of the losses since its December 2018 peak.
Bitcoin's latest price moves don't seem to have been triggered by headlines or other news factors that often act as short-term catalysts. Instead, it appears that the first- and still-most-popular digital currency is attracting the interest of investors who have sat on the sidelines during its prolonged trough.
Renewed Optimism
Indeed, the past month has been full of optimism for Bitcoin supporters. The token is up more than 60% this month, according to Coinbase, something that cryptocurrency brokers contend has been fueled by the token's rise above the $6,000 support level. In short, momentum investors have piled on, convinced that the worst may be over.
Interestingly, that activity is primarily focused on Bitcoin, which is significantly outperforming other digital currencies. In early 2019, so-called small-cap tokens or alt-coins significantly outperformed more prominent tokens such as Bitcoin and its chief rival for crypto investment dollars, Ethereum. Recent trends have flipped the lead, with Bitcoin outpacing altcoins by nearly 30%.
After months of harsh criticism and frequent comparisons to a "modern tulip mania," Bitcoin and its supporters finally have something to be excited about.
Will Growth Continue?
Cryptocurrency markets are famously unpredictable, and rapid price increases and erratic downgrades are frustratingly common.
But there are some signals that the recent price increases could continue.
First, as Yale economists discovered last year, growth often begets growth in crypto markets. University researchers found that the "momentum effect" and "investor attention effect," play an outsized role in crypto market movement, which means that a price gain such as the one the token is currently experiencing can actually help propel the price of Bitcoin even higher.
Meanwhile, the next halving in the reward for mining Bitcoin isn't scheduled until next May. In the past, reduced mining rewards have negatively impacted the token's price, a factor that won't come into play any time soon.
To be sure, it can be difficult to determine the underlying fundamentals that precipitate the token's price movement, Nevertheless, as some note, "if history is a guide, crypto offers a new bubble after every bust."
According to an analysis by crypto-analytics firm Delphi Digital, Bitcoin is unlikely to attain new all-time highs in a single run. Instead, the firm contends that "the road to new highs is likely to be littered with short-term run ups followed by substantial, yet healthy, pullbacks. We may be in the presence of one as we speak."
It's been a while since Bitcoin's last significant price spoke, and the long-term implications will be worked out in the days and weeks ahead. For now, it's enough for investors to be excited about Bitcoin's role as a noteworthy financial asset.
Watch: A Brief History of Bitcoin
The author holds stock in investment holding company, Leucadia, and remains a partner in an emerging technology fund. He holds no positions in cryptocurrencies or in any companies that invest in them.