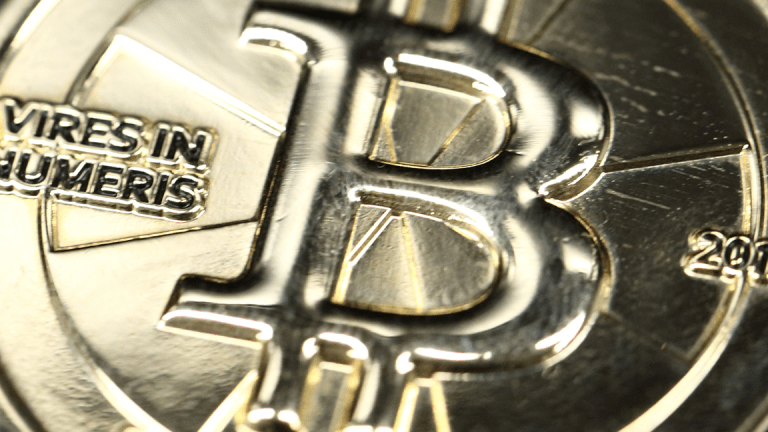 Publish date:
Bitcoin Today: Prices Sink to One-Month Low as Bid to $10,000 Falters
Bitcoin prices fell close to $8,000 Friday. Here's what you need to know.
Bitcoin prices fell close to $8,000 Friday. Here's what you need to know.
Bitcoin prices continued a significant decline in Friday trading. Here's what you need to know.
Prices Struggle to Hold $8,000
Bitcoin prices dipped as low as $7,930 in Friday trading as the early-May bid toward $10,000 looked to disappear. The top cryptocurrency by market value led most of the largest digital assets into the red, as only about 12 of the top 100 cryptos traded higher in afternoon action. Bitcoin hadn't dipped below $8,000 since mid-April before Friday. Despite early-May momentum, bitcoin failed to reach the psychologically important $10,000 threshold in its most recent traverse higher - prices last topped $10,000 on March 8.
Fed's Brainard: No Need for FedCoin
Federal Reserve Governor Lael Brainard said on Friday that there is no "compelling" need for a central bank-backed cryptocurrency, according to Coindesk. Brainard said, although a central bank cryptocurrency could address some of the digital asset space's biggest problems, it "may not withstand closer scrutiny." Brainard later reiterated an earlier espoused position, noting that cryptocurrencies don't pose any meaningful threat to financial stability in the U.S. She added that the Fed is closely monitoring developments in cryptocurrency payments policy, supervision, regulation and stability.
Switzerland Considers State-Backed Crypto
While the U.S. central bank looks to eschew the notion of a Fed-backed cryptocurrency, Switzerland has embraced the possibility. Switzerland is formally considering the option of issuing a state-backed cryptocurrency to be called the "e-franc," Bitcoin.com reported. The country's government has commissioned legislators to conduct a study on how such a cryptocurrency might work. "The Federal Council is aware of the major challenges, both legal and monetary, which would be accompanied by the use of an e-franc. It asks that the proposal be adopted to examine the risks and opportunities of an e-franc and to clarify the legal, economic and financial aspects of the e-franc," lawmakers submitted this week.
Chinese Tea Tokenizers Arrested on Fraud Charges
Police in Shenzhen, China, reportedly arrested six individuals who allegedly defrauded 3,000 Chinese investors out of $47 million by selling them a cryptocurrency they said was backed by a commodity, local media reported. The suspects formed the crypto firm PEB, which started issuing coins in January 2017 that they claimed were backed by ownership of a certain amount of Pu'er Tibetan tea the firm owned. PEB told investors it had billions of dollars' worth of the tea in its stock. According to local police, PEB had a "very limited amount of the tea in stock," and had promised unwitting investors high short-term returns through social media posts and roadshows. Police said the six in question manipulated markets to drive the price of PEB's tokens higher twenty-fold last year.
TheStreet presents on May 22: "How to Stomach Market Volatility." Hosted by Fisher Investments, the exclusive live webinar will give you the tools to successfully navigate market volatility and discuss why having a wealth manager is more critical than ever before. Quickly register for the event here.