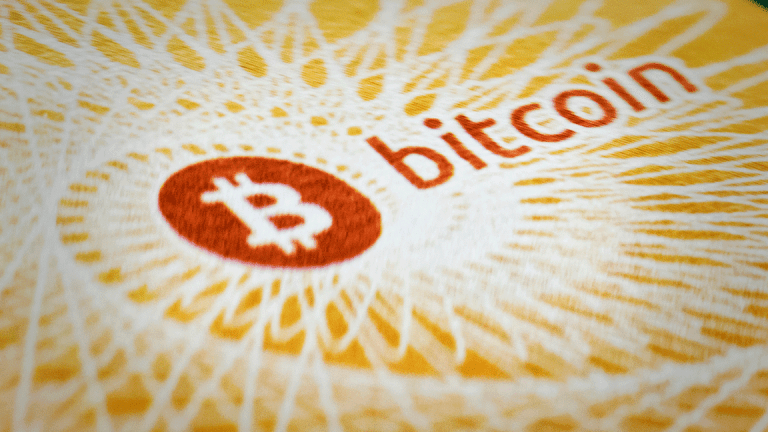 Bitcoin Tanks Below $12,000 as Regulators Plan New Cryptocurrency Rules
Regulators are growing increasingly vocal over the global cryptocurrency craze, extending bitcoin's recent bear market run to around 40% in early Tuesday trading.
Bitcoin prices continued to plunge Tuesday, falling to the lowest levels since early December and extending their bear-market decline to nearly 40% as regulators around the world line up to caution on cryptocurrency speculation.
Bitcoin was marked around $2,000, or 17% lower from its Monday close in early trading on the Bitstamp exchange in Luxembourg, which feeds prices into the CME Group futures contract, and were changing hands at $11,675 by 05 a.m. ET. Prices hit a 24-hour trough of $11,191.50, according to bitstamp data, the lowest since Dec. 2 and more than 40% from their Dec. 16 peak.
The moves follow a report from South Korea's Yonhap news agency that Finance Minister Kim Dong-yeon is ready to reveal details of an earlier plan to crackdown on cryptocurrency speculation in one of the world's largest markets.
That came shortly on the heels of a Bloomberg TV interview with Steven Maijoor, chairman of the European Securities and Markets Authority, who told the group that investors should be prepared to lose all of their cash if they invest in digital currencies, a view that echoes recent warnings from the U.S. Securities and Exchange Commission.
Cryptocurrrencies have "an extremely volatile value, which undermines its use as a currency," Jaijoor said. "And it's also not broadly accepted."
Reuters also reported the contents of a memo circulating within the People's Bank of China indicating that Vice Governor Pan Gongsheng is seeking to not only ban the centralized trading of bitcoin and other cryptocurrencies but also individuals and institutions that provide services to facilitate it.
Germany's powerful central bank, the Bundesbank, also weighed in Tuesday, with a warning from board member Joachim Wuermeling that any moves to regulate the growing cryptocurrency craze would need global coordination. 
"Effective regulation of virtual currencies would therefore only be achievable through the greatest possible international cooperation, because the regulatory power of nation states is obviously limited," Wuermeling said.
Regulators haven't been the only voices piling onto the anti-digital currency bandwagon, with legendary investor Warren Buffett chiming in last Thursday in Omaha that while he "would never short a dime's worth" of it "if I could buy a five-year put on every one of the cryptocurrencies I would be glad to do it," during an interview with CNBC Television.
"I get in enough trouble with things I know something about," Buffett added. "Why in the world should I take a long or short position on something I don't know anything about?"
More of What's Trending on TheStreet: