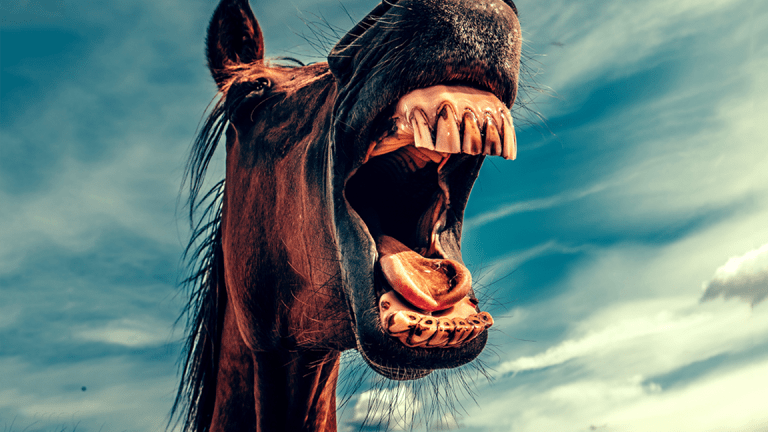 Bitcoin Has Zero Value?
Bitcoin prices are back on a downtrend. Shocker. Meanwhile, Nintendo is firing on all cylinders.
You tell'em dude: CRASH go bitcoin prices, yet again. As of 4:30 p.m., bitcoin prices were at $13,721 per coin, down sharply from an opening bid of $15,378. The latest plunge comes as South Korea dropped tough talk for all the cryto crazies out there to consider (chiefly, it may move to shutter bitcoin exchanges) while mining with their Nvidia (NVDA)  chips. Now is a perfect moment to shed light on a note out of Morgan Stanley on bitcoin starting to make the rounds. According to analyst James Faucette, bitcoin could really be worth zero, with no true value beyond pure speculation. Faucette predicates his thesis on the lack of bitcoin having an interest rate and any real intrinsic value. Hard to argue that logic, except to note that over at Overstock (OSTK) bitcoin DOES have intrinsic value in that coins could be traded for a sleek new couch (Overstock accepts bitcoin). Now bring on those South Korea bans...
Welcome back, Nintendo: All seems right in the world when Nintendo has a successful new console. Then again, maybe I am feeling too nostalgic this holiday season thinking back to my first Nintendo console in 1988. To be sure, it looks like the Nintendo Switch is not just a hit but an all-out grand slam. "I want to sell more than 20 million units" in the upcoming fiscal year, Nintendo president Tatsumi Kimishima reportedly told Kyoto Newspaper on Thursday. That would be a huge increase from the 14 million Nintendo said it would sell in its current fiscal year. Kimishima said sales of the Switch have been in line with expectations this holiday season. No surprise here on this, yours truly was impressed since getting a sneak peak of the console ahead of its launch. It's versatile. The games are cool. And it executes flawlessly on Nintendo's bringing families together mission. Watch your back, Microsoft (MSFT) (even though the new Xbox One is pretty slick). 
To receive the FREE "Morning Jolt" daily newsletter, click here.
Since it's quiet out there: (1) Hottest oil stock of the month goes to Halliburton (HAL) , which has skyrocketed almost 20% compared to a 3.5% jump in crude oil prices (Exxon (XOM) has been flat, since you are wondering); (2) At the moment, it's a the Santa Claus Rally is alive and kicking; (3) Snap Inc. (SNAP) is nearing an end to a terrible first year as a public company -- the stock is 13% below its IPO price.
What's Hot
Get Chiseled
If you can't get inspired to lift weights in 2018 by looking at the chiseled folks in the above video, you may not have a pulse. Fact: the nation's obesity rate is over 35% in five states, according to the latest data.
Discount gym Planet Fitness (PLNT) continues to be in a sweet-spot to capitalize on this epidemic. Shares are up 72% this year.
Nvidia and Microsoft are holdings in Jim Cramer's Action Alerts PLUS Charitable Trust Portfolio. Want to be alerted before Jim Cramer buys or sells these stocks? Learn more now.
More of What's Trending on TheStreet: