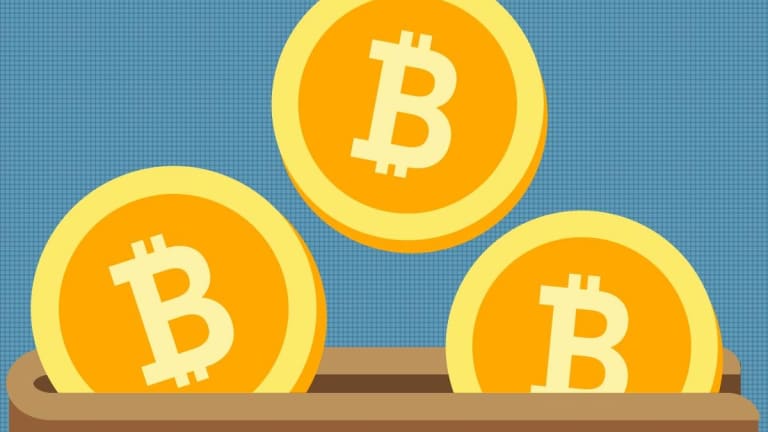 Bitcoin's Surge Wasn't Sustainable so Its Latest Retreat Is No Surprise
Bitcoin prices were backing down on Thursday from another surge akin to its sudden rise in late 2017.
There goes bitcoin. After soaring almost 20% on Wednesday alone to just below $14,000, the virtual currency succumbed to gravity on Thursday morning, dropping below $12,000. 
The price of bitcoin had surged by more than 80% in less than a month, its strongest performance since its rise to almost $20,000 in the middle of December of 2017.
The sudden rise was not sustainable. When any asset class goes parabolic, it will soon give up those sharp gains, and crypto-currencies are no different.
No different except, of course, for the fact that unlike some things such as precious metals, there is nothing of inherent value in bitcoin, other than the work of those with "mining" rigs who maintain the integrity of the blockchain accounting system that keeps order in bitcoin trades. 
There is nothing tying bitcoin at the moment to the world of domestic or international trade in any countries, which has left it a speculative mess that occasionally results in excesses like that of the past month.
What's prompted this latest frenzy isn't clear. There has been chatter that large institutions have gotten into bitcoin in this latest rally, in contrast to the late-2017 surge, which appeared to be exclusively of the retail variety. And Facebook's move into developing its own cryptocurrency may also have helped. 
It's hard to tell for sure, given that crypto masks much of the information about who's participating. But the surge in volume of this latest rally has been impressive. 
According to CoinMarketCap, the 24-hour volume on Wednesday was $134 billion worth of crypto, including not just bitcoin but alternative currencies such as Ether and LiteCoin. That volume is equivalent to 37% of the total dollar-denominated market capitalization of all the virtual currencies traded globally. That is a much higher percentage of turnover than was seen in the December, 2017 surge, when daily volume was a tenth or less of global crypto market cap. 
For bitcoin alone, total volume seemed to peak Wednesday at about $40 billion, or 16% or so of the market cap at that moment, which, again, is way up from around 5% during the 2017 surge.
When bitcoin's surge happened back then, it was just as alternative currencies such as Ether were increasing as part of the trading activity. It's possible that the announcement last week by Facebook of its new planned virtual currency, Libra, which is expected to go live sometime next year, has had a similar impact on bitcoin prices to what Ether and other cryptos did a year-and-a-half ago.
It's also possible there's more outright fraud going on, as it appears may have been the case in the previous surge. This latest parabolic move could lead to further investigations of scams in crypto.
At least one thing can be said for this rally, and that is the consistency in betting on bitcoin versus other currencies. Bitcoin has topped 60% of the global crypto trade by market value this time around, reclaiming its dominance after having fallen to below 40% of the trade a year ago. Ether and the others have minimal positions of at most 10% of the global crypto trade.
Could bitcoin surge again? Sure it can. But the dust has to settle, and as of this writing, what began as an 8% move downward today has turned into a more than 10% drop. That means there's a lot of real money tied up in crypto that's currently rushing for the exits, a loss for those who bought near $14,000 that will take some time to heal.
Save 57% with our July 4th Sale. Join Jim Cramer's Action Alerts PLUS investment club to become a smarter investor! Click here to sign up!
Tiernan Ray neither trades nor owns any crypto-currencies.