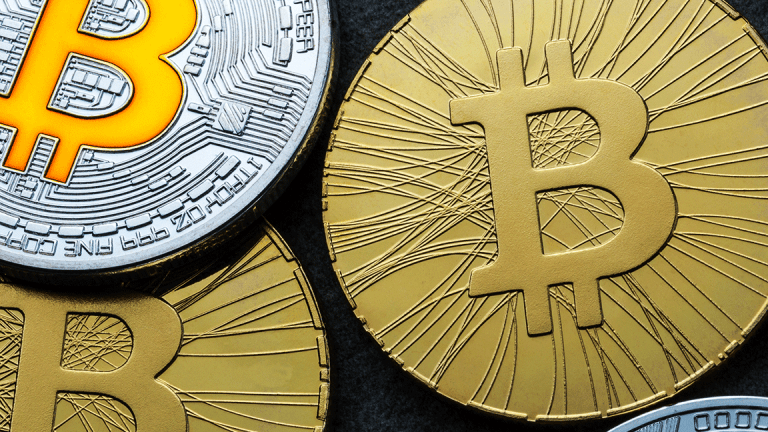 What's Behind Bitcoin's Latest Steep Drop to $8,000 and Below
After a Cinderella-esque start to 2019, bitcoin prices have taken a steep nosedive recently. The precise reason is unclear, however.
By virtually every metric, bitcoin is having an incredible 2019. After a year of price stagnation and relative disinterest, investors, both institutional and individual, have renewed their interest in the first and still most popular digital currency.

However, bitcoin's recent remarkably steep drops this week have shocked many investors, even those familiar with the currency's erratic and sometimes costly price movements.
In just thirty minutes on Sept. 24, bitcoin's price fell more than $1,000 to below $8,000 for the first time since June 12. In total, $30 billion was drawn out of bitcoin markets in 24 hours, punctuating one of the steepest price drops in memory.
After a short recovery period on Wednesday and early Thursday, the price underwent another drop, breaking the $8,000 support barrier once again.
Causes for the Collapse
Bitcoin has a long history of rapid price movements. In fact, much of the crypto parlance evolved to help investors navigate this challenge. These price movements even have their own ominous monitor, a "flash crash," indicating a sudden and significant price drop.
In this case, bitcoin's price drop appears to be, to some degree, impacted by margin calls on BitMEX, a crypto exchange based in Seychelles that provides customers with 100x leverage on their investments.
While BitMEX hasn't commented on the action, crypto data platform DataMash noted the activity.
The corresponding price decrease likely encouraged other investors to sell their positions, cutting their losses before prices fell further.
"It seems like there was a generally accepted support for bitcoin at $9,500 and some traders became too comfortable with this," said Carylyne Chan, Chief Strategy Officer of CoinMarketCap. "They started putting leveraged longs on exchanges such as Bitmex and Deribit. When the price floor broke, it resulted in cascading liquidations that exacerbated the rapid price decline we see currently."
As a result, crypto exchanges offering long positions, like Bitfinex, are reporting stagnant demand, perhaps indicating that investors are not optimistic about a quick recovery.
This week, a new bitcoin futures product also was launched by Bakkt, a development project of the the New York Stock Exchanged-owned International Exchange. The contract settles in bitcoin, which is different than other crypto products already available.
Some analysts, like Matti Greenspan, senior market analyst for eToro, are blaming the futures product's lackluster launch for the collapse. "The catalyst for today's plunge, in my mind, seems to be the underwhelming launch of Bakkt," Greenspan said. "This is a prime example of 'buy the rumor, sell the news.'"
Meanwhile, others are putting the blame on technological metrics, like hash rate, which refers to the speed of a bitcoin miner's performance. Joe DiPasquale, CEO of Bitbull Capital, believes that the drop is, among other things, attributable to "a sudden network hash rate drop."
Still more believe that Google's quantum supremacy breakthrough, which could potentially crack the "keys" that secure cryptocurrencies -- including Bitcoin -- could be a contributing factor in the latest decline. If Google's quantum technology claims are true, it could dampen enthusiasm for cryptocurrency use, which is often touted as being more secure than conventional currency security methods. 
"There can be two reasons why the price of bitcoin has plunged this week," said Johann Polecsak, CTO at enterprise blockchain company QAN. "First, crypto futures were introduced on two platforms, and second, Google announced quantum supremacy."
He noted that "people are now panicking even though today this isn't posing a threat yet, although, it is going to be a crucial question in the future and a crucial question for the future of crypto and blockchain technology."
But others aren't as convinced about any of the above as causes for the latest decline. Crypto analyst Nic Carter sees the technical side effects as a minor deviation. Instead, he described the latest setback as "noise trading" that will return to normal.
Predictably Unpredictable
The price collapse has been especially noteworthy because of the relative calm and general optimism about cryptocurrencies and bitcoin in particular that preceded it.
However, those periods of calm are uncommon in the crypto community, as its investors know Therefore, while the internet floods with talking heads giving their hot take on these major price moves, many others know that holding, or HODLing in bitcoin parlance, is the only long position worth considering.
The author holds stock in investment holding company, Leucadia (Jeffries), and remains a partner in an emerging-technology fund. He holds no positions in cryptocurrencies nor in any companies that invest in them.