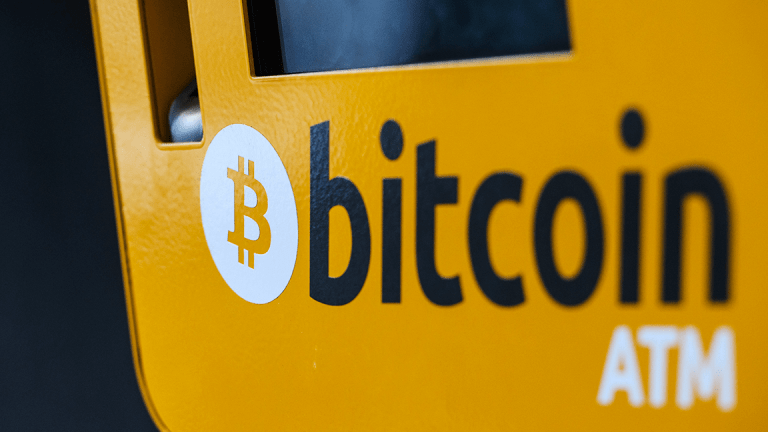 Publish date:
Here's What Top Central Bankers Are Saying About Bitcoin
Bitcoin's meteoric rise has one group of skeptics in particular: top central bankers from around the world. This is what they think about cryptocurrencies.
Bitcoin's meteoric rise has one group of skeptics in particular: top central bankers from around the world. This is what they think about cryptocurrencies.
As bitcoin's recognition grows around the world, here is what top central bankers think about popular digital currencies.
Federal Reserve
Fed Chair Janet Yellen was asked about bitcoin during the central bank's last monetary policy meeting of the year in December.
Yellen referred to the digital currency as a "highly speculative asset" that "doesn't constitute legal tender." She also added that it plays a "very small role in the payments system" and "is not a stable store of value."
"The Fed doesn't really play any regulatory role with respect to bitcoin, other than assuring that banking organizations that we do supervise are attentive, that they are appropriately managing any interactions they have with participants in that market, and appropriately monitoring anti-money laundering, bank secrecy act responsibilities that they have," Yellen added.
Jerome Powell, who will take over from Janet Yellen as the next Fed chair in early February, also commented on cryptocurrencies during his confirmation hearing in the end of November, stating that cryptos simply "don't really matter today" because "they're just not big enough."
The financial risks digital currencies pose to financial markets are minimal, according to Powell. "There isn't close enough volume to matter," he said.
European Central Bank
ECB President Mario Draghi said in October that cryptocurrencies are not "mature" enough for the central bank to regulate.
"With anything that's new, people have great expectations and also great uncertainty. Right now we think that especially as far as bitcoins and cryptocurrencies are concerned, we don't think the technology is mature for our consideration," Draghi said.
Draghi noted that instruments like bitcoin have potential benefits as well as risks and both need to be carefully weighed.
"One of the lessons of the great financial crisis is that financial innovation, in this case it's financial and technology innovation... should be embraced with lots of attention to its potential risks," he said.
Bank of Canada
The Bank of Canada Governor Stephen Poloz also devoted some time to discussing the crypto craze in December, describing purchases of digital currencies as gambling rather than investing.
"What their true value is may be anyone's guess -- perhaps the most one can say is that buying these things means buying risk, which makes it closer to gambling than investing," Poloz said. "All I will say to people intending to buy a so-called cryptocurrency is that you should read the fine print and make sure you know what you are getting into."
Poloz sees the demand for digital currencies growing in the future, adding that the Canadian central bank is looking into the idea.
"Bank staff are exploring the circumstances under which it might be appropriate for the central bank to issue its own digital currency for retail transactions," he said.
Reserve Bank of Australia
Reserve Bank of Australia (RBA) Governor Philip Lowe spoke about bitcoin in his December speech, noting that the digital currency is not being used for everyday payments and it is unlikely to be accepted as such anytime soon.
The reasons for this are bitcoin's high volatility, Lowe said, pointing to limited number of payments that can be handled at the same time, high transaction and electricity costs, and governance issues.
Plus, when bitcoin is viewed solely as a payment instrument, it seems "more likely to be attractive to those who want to make transactions in the black or illegal economy, rather than everyday transactions," he added.
Bank of Japan
In the end of 2017, Bank of Japan Governor Haruhiko Kuroda described bitcoin price swings as "abnormal."
When asked about whether or not bitcoin is in a bubble, Kuroda replied: "It's not my place to say, but if you look at the charts, it's clear that the jump (in prices) is abnormal." "If you're asking if bitcoin has the same function as currency, as a means of payment or settlement, the answer is no."
Reporting by Anna Golubova of Kitco.com.
More of What's Trending on TheStreet:
2018 Resolutions? Learn About Bitcoin and Max Out Your 401k
This commentary comes from an independent investor or market observer as part of TheStreet guest contributor program. The views expressed are those of the author and do not necessarily represent the views of TheStreet or its management.