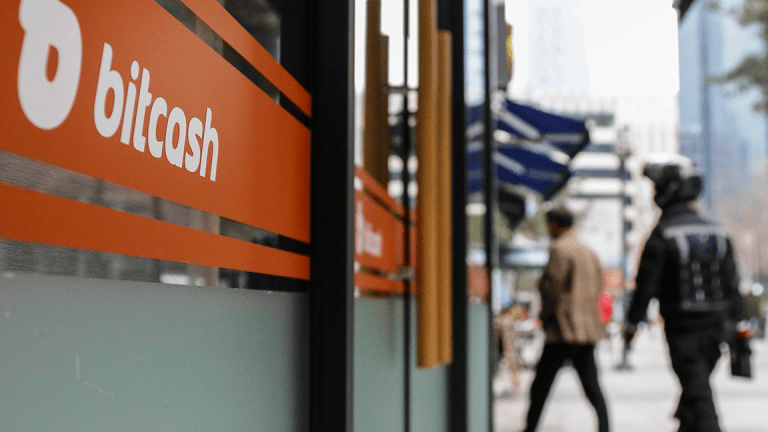 Bitcoin Is an Asset Like Gold, Not a Currency: Former Fed Gov. Kroszner
'Very little is priced in bitcoin. Very few transactions for people who are making purchases are in bitcoin,' Kroszner says.
When was the last time you bought your morning coffee using bitcoin?
If you answered never, you're probably not alone. For that reason, said former Federal Reserve Gov. Randy Kroszner, bitcoin shouldn't be considered a crypto currency, but rather a crypto asset.
"I think the best way to think about what are called cryptocurrencies is really to say it's crypto assets," Kroszner told TheStreet. "At least right now, they're not really being used as currency. Currency we typically think of being used as a medium of exchange, a unit of account."
But save for Overstock.com Inc. (OSTK) - Get Overstock.com, Inc. Report and a handful of others, few major retailers accept bitcoin as payment in exchange for goods or services.
"Very little is priced in bitcoin. Very few transactions for people who are making purchases are in bitcoin," Kroszner said from the sidelines of the Chicago Booth Economic Outlook event in New York.
Instead of categorizing bitcoin with the likes of the dollar or the pound, it's more useful to group it with a value asset such as gold. While we could theoretically utilize gold as a means of transaction, it doesn't make much sense when we have the physically lighter and more easily broken down dollar.
"I think it's closer to something like an asset, like gold, that in principle could be used as a currency but that in practice is not used as a currency," he added.
Kroszner's stance on bitcoin is shared by a number of Wall Street's elite, including bitcoin billionaire Tyler Winklevoss. It's also in line with the view of PayPal Holdings Inc. (PYPL) - Get PayPal Holdings Inc Report CEO Dan Schulman, who told TheStreet, "I think right now, and we're seeing this maybe more than ever, the volatility of the cryptocurrency makes it actually unsuitable to be a real currency that retailers can accept."
Kroszner, who returned to academia at the University of Chicago after his 2006-2009 stint at the Fed, shares bitcoin skepticism with another Fed luminary, Neel Kashkari.
Kashkari, who is the president of the Minneapolis Fed, told TheStreet that "cryptocurrencies will never be credible competitors because the barrier to entry is too low." He added that he would "stick with the dollar."
Kroszner's classification of bitcoin is a far cry from other crypto visionaries who have gone all in on the digital asset, such as Overstock board member Jonathan Johnson, who told TheStreet bitcoin would be the global currency of the future.
"I don't see it in the near- to intermediate-term being used as a currency, but obviously there are a lot of people who are excited about it and that will end up determining the value of it -- demand relative to supply," Kroszner said. "But that's very hard to predict."
More of What's Trending on TheStreet: