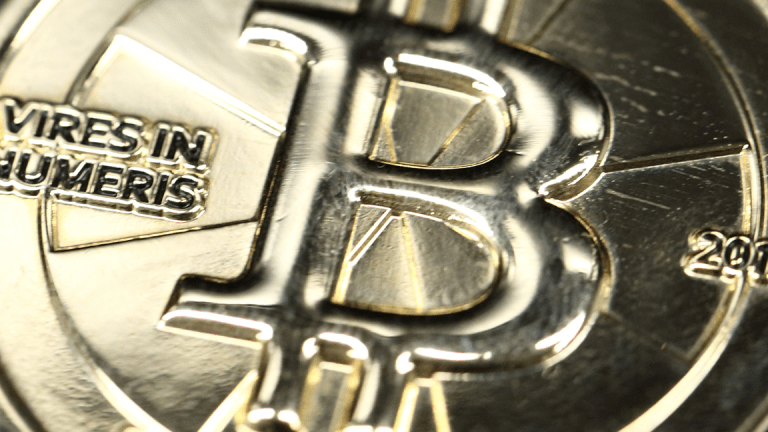 Publish date:
Bitcoin Gets Throttled After Traversing Much-Feared 'Death Cross'
Bitcoin hit a 54-day low over the weekend.
Bitcoin hit a 54-day low over the weekend.
Bitcoin's big losses this weekend weren't an April Fool's Day joke.
The No. 1 cryptocurrency by market cap dipped as low as $6,443 on Sunday, April 1, reaching a 54-day low. The price trouble for bitcoin this weekend came after the cryptocurrency passed what investors call the "death cross," meaning bitcoin's 50-day moving average passed below its 200-day moving average.
The "death cross" technical indicator had been anxiously anticipated among traders for several days before the move came to fruition. Bitcoin traded lower for seven of the last nine days as investors feared the worst. As the first quarter came to a close last week, bitcoin registered its largest three-month price decline since 2011.
While the "death cross" did bring with it a bearish sentiment, bitcoin looked to regain some of its strength by afternoon trading on Monday, April 2. Prices were rallying some, up about 2.6% to $6,990, according to price tracking data from Coindesk.
While the trajectory appeared positive early Monday, bitcoin is still a far way off from its record high of $20,089 set on Dec. 17, 2017. Since the start of this year, bitcoin has fallen about 51%. The cryptocurrency remains higher 535% in the last 12 months, though.
Don't miss any crypto news from TheStreet. Catch up here:
Subscribe to our Youtube Channel for extended interviews, Cramer Replays, feature content, and more!