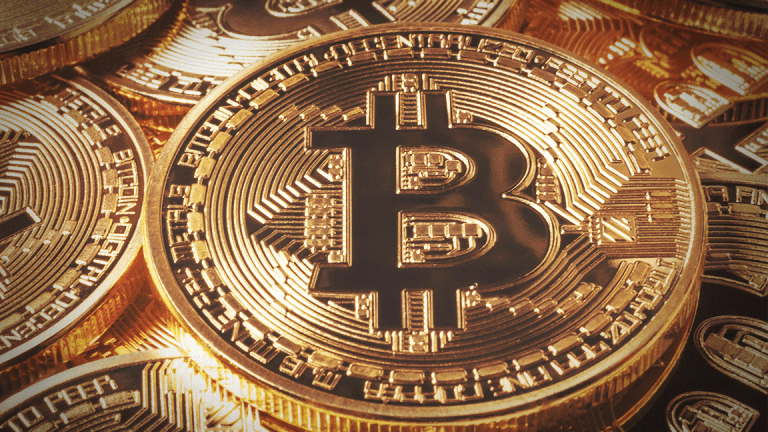 Bitcoin Explodes Above $8,000 Mark in Heavy Volume Action
After bitcoin was trapped below $7,000 for several days, prices come roaring back Thursday.
Bitcoin was flexing its muscles Thursday, showing traders the cryptocurrency can still trade with the enormous swings it did back in the fall.
In early action on Thursday, April 12, bitcoin surged as much as 17% to trade above $8,000 for the first time since March 28. The No. 1 cryptocurrency by market value reached as high as $8,055 before tempering gains to trade near $7,675, according to data from CoinDesk.
Trading volume jumped as bitcoin rallied. According to data from Coinmarketcap, 24-hour volume topped $7 billion for the first time since March 8. Bitcoin's overall market cap Thursday neared $130 billion in early trading.
According to traders, bitcoin and other cryptocurrencies were burdened with selling pressure ahead of the U.S. tax deadline. As the April 17 deadline swiftly approaches, it appears the selling pressure has simmered down.
Fundstrat's Tom Lee said last week, "We believe there is selling pressure by crypto exchanges who are subject to income tax in U.S. jurisdictions." The noted bitcoin bull said several exchanges that had net income in 2017 of more than $1 billion keep their working capital in bitcoin cash or ethereum. That means they may not have the cash on hand to pay their tax bills, forcing them to sell crypto to get enough cash to pay taxes.
"We believe selling pressures have been amplified by capital gains tax-related selling this year," Lee wrote. "If this is correct, we should see improved dynamics after April 15. Lee said that data suggest most taxpayers file the week of April 15, meaning the selling "should ease up" in the U.S. once next week has come and gone.
While the rally was a welcome change for traders from bitcoin's recent malaise, the cryptocurrency remains about 60% below record highs set in December.
Don't miss any of TheStreet's cryptocurrency coverage. Catch up here: