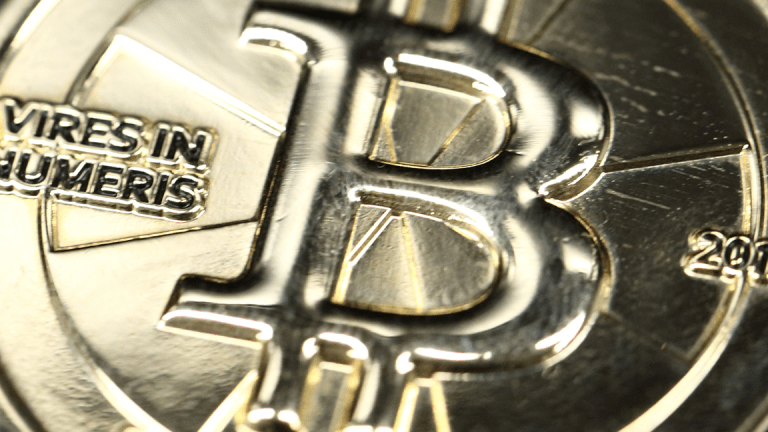 Bitcoin Today: The Bid for $7,000 Continues
Bitcoin spends another day close to flat.
Bitcoin prices traded in a narrow range again on Monday, continuing a trend the largest cryptocurrency by market value has exhibited for several days this month. Here's what you need to know in cryptocurrency news for Monday, July 9.
Price Stalls Near Key Level
After reaching as high as nearly $6,900 and tallying an 18-day high over the weekend, bitcoin pared gains to trade near $6,750 Monday afternoon. Bulls and bears alike have watched bitcoin try and fail a number of times to reach $7,000 after being stuck under that level since June 10. According to Coindesk technical analysis, there are a number of key technical levels between $6,750 and $6,910 - bitcoin has notched a number of daily highs in the range since late June, plus it's home to the asset's current 50-day moving average. Monday's stall-out on the way to $7,000 could offer bitcoin some time to recharge and build steam, though, Coindesk submitted. Bitcoin's relative strength index has risen above 50.0, indicating a move to bullish from bearish sentiment.
Crypto Hack Targeted 1 Million Computers in China
Cryptocurrency mining malware created by Chinese hackers reportedly infected more than 1 million computers and earned its coders more than $2 million over two years, according to local media. Police in the Chinese city of Da Lian arrested 20 suspects working at a computer tech firm who are accused of gaining control of the more than one million computers to profit from illicit cryptocurrency mining. The reach of the hackers became so broad because the malware was embedded inside internet browser plugins used for a number of means, including speeding up internet connections and promoting ads. The ploy apparently went on for two years because the hackers opted to mine smaller scale crypto assets so as not to gain the attention of victims.
FINRA: Member Firms Must Report Crypto Business
The Financial Industry Regulatory Authority (FINRA) issued a regulatory notice informing all member broker-dealers that they must submit details regarding their cryptocurrency-related activities. The information FINRA requested in the notice will supplement its current bid to "ascertain the extent of its member firms' involvement" in digital assets. FINRA members will now have to report if they plan to trade cryptocurrency, accept it from customers, manage it in a pooled fund, participate in token sales or offer crypto-related advice to users. The FINRA members will also have to report if they are involved in cryptocurrency mining or any other blockchain-recorded transactions.
U.K. Watchdog Welcomes Some Crypto Firms
The United Kingdom's Financial Conduct Authority (FCA) announced that it is allowing some blockchain- and crypto-related startups into its regulatory "sandbox." The FCA said, "We have accepted a number of firms that will be testing propositions relating to cryptoassets. We are keen to explore whether, in a controlled environment, consumer benefits can be delivered while effectively managing the associated risks." The FCA launched its "regulatory sandbox" in 2016 in order to allow UK startups to test "innovative products, services, business models and delivery mechanisms." The most recent round of 29 total acceptances included 11 blockchain and crypto companies.