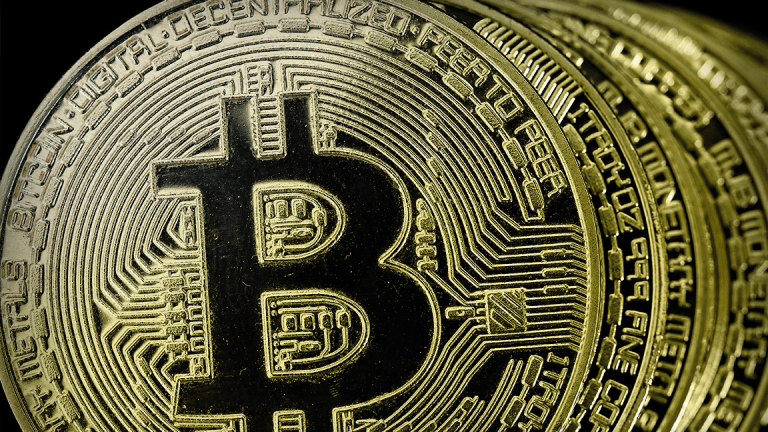 Bitcoin Today: Prices Stick Below $7,000 Mark as Cryptocurrency Space Mixed
Bitcoin trades lower most of Thursday afternoon. Here's what you need to know.
Bitcoin has struggled to break through the $7,000 threshold this week. Prices traded narrowly in afternoon action on Thursday as the world's No. 1 cryptocurrency by market value dipped as low as about $6,580. Most of the top cryptocurrencies were mixed, though bitcoin, ethereum, ripple and bitcoin cash were all lower.
Here are the stories you can't miss in crypto for Thursday, April 5.
Crypto Could Be Huge Tax Boon
The U.S. Treasury could get a big windfall this tax season from an unlikely new asset class: cryptocurrencies. According to noted bitcoin bull Thomas Lee of Fundstrat, the total tax liability in the U.S. for cryptocurrencies is estimated to be $25 billion for 2017, meaning cryptocurrencies could be about 20% of total U.S. capital gain tax payments this tax season. But with expectations high for an enormous cryptocurrency-driven boost to the Treasury, traders have begun to worry that the fast-approaching April 15 tax filing deadline could be adding selling pressure in crypto markets. According to Lee, there is "likely some credence" to those concerns. "We believe there is selling pressure by crypto exchanges who are subject to income tax in U.S. jurisdictions," Lee said, noting that several exchanges had net income in 2017 of more than $1 billion. Many exchanges keep their working capital in bitcoin cash or ethereum, meaning they may not have the cash on hand to pay their tax bills. Because of that, exchanges could be selling crypto to get enough cash to pay taxes, Lee suggested.
Longfin Stock Soars
After three straight days of volatility halts on the Nasdaq, cryptocurrency stock Longfin Corp. (LFIN) added $300 million to its market value in an incredibly heavy trading volume session Thursday. Longfin shares surged nearly 70% at highs Thursday. The gains were the largest in a single day since Dec. 18, 2017, when Longfin acquired a smaller firm focused on blockchain technology solutions and microlending called Ziddu. On that day, Longfin stock rose as much as 549%. Longfin has had a storied past since it listed on the Nasdaq in December 2017. That same month, it acquired Ziddu. In February, it was tentatively included in the Russell indices. In March, it was removed from those indices. This month, it disclosed a Securities and Exchange Commission investigation.
India Cracks Down
The Reserve Bank of India announced Thursday that banks and financial institutions in its jurisdiction will no longer be permitted to work with cryptocurrency exchanges. In a statement, the RBI said that the entities it regulates "shall not deal with or provide services to any individual or business entities dealing with or settling" cryptocurrencies. Any banks that already have such relationships will have a specified amount of time to exit them before the RBI intervenes. India has long been in the spotlight as investors grow increasingly concerned the country could ban cryptocurrencies entirely. Officials have most recently designated that bitcoin does not qualify as a form of legal tender.
Coincheck Accepts Takeover
Coincheck, the Tokyo-based cryptocurrency exchange that lost $530 million in a cryptocurrency hacking attack in January, has accepted a takeover bid from Japanese online brokerage Monex Group, according to the Nikkei Asian Review. Monex Chief Operating Officer Toshihiko Katsuya will take the helm at Coincheck as the exchange works to revamp its image and regain the trust of the public following the biggest-ever digital currency theft. As part of the takeover, Coincheck is set to receive fresh funding totaling several billion yen from Monex. As soon as the capital hits at Coincheck, its current President Koichiro Wada and Chief Operating Officer Yusuke Otsuka are expected to step down.
Don't miss any crypto news from TheStreet. Catch up here: