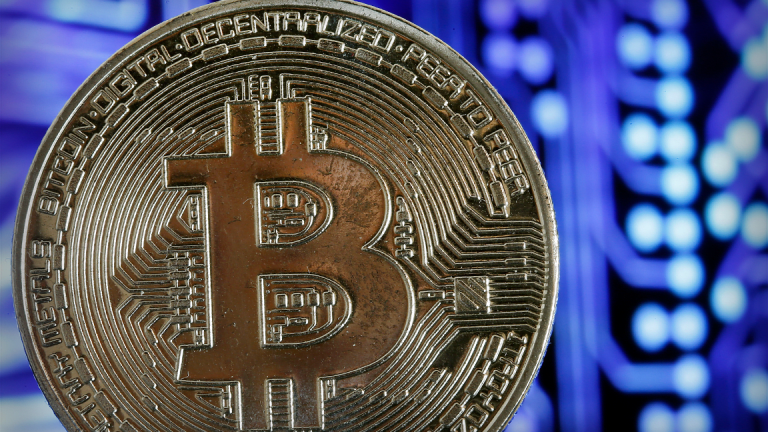 Bitcoin Today: Prices Drift Lower as Entire Cryptocurrency Market Struggles
Most of the biggest cryptocurrencies traded into the red Friday.
Bitcoin prices continued to drift farther away from the $7,000 benchmark in trading on Friday, April 6. The No. 1 cryptocurrency was joined in its losses by most of the top market value assets, as nearly all of the top 20 coins by market cap traded down in afternoon action.
Here are the stories you need to know about heading into the weekend.
Monex Confirms Coincheck Takeover
Monex Group Inc. confirmed Friday that it would buy cryptocurrency exchange Coincheck Inc. for 3.6 billion yen ($33.5 million) in a bid to expand its blockchain technology capabilities. The confirmation came after several days of speculation and unconfirmed reports of a deal. Tokyo-based Monex, an online brokerage firm, said that it would buy all the shares of the hacked Coincheck, despite a crackdown by Japanese regulators on cryptocurrency exchanges. Monex shares surged 20% on Friday to close at 480 yen. The company's shares jumped almost 40% this week as rumors of the deal swirled. "We aim to build a secured business environment for customers by fully backing up Coincheck's enhancement process," Monex said. "We will support Coincheck to provide secure environment to customers and to grow sustainably as a socially valuable cryptocurrency exchanger."
Mt. Gox CEO No Longer a Believer
Mark Karpeles, the former chief executive of the once-largest bitcoin exchange Mt. Gox, said he is no longer a believer in bitcoin. Speaking through a thread on Reddit, Karpeles said, "The technology is definitely here to stay, but bitcoin may have trouble evolving and keeping up." He added, "I could be wrong about this. I've been wrong about a lot of things." Karpeles formerly led Mt. Gox, which filed for bankruptcy in 2014 after losing thousands of customers' bitcoins in a hacking attack. Karpeles, who had run Mt. Gox since 2011, was arrested in Japan in 2015 and served jail time for his association with the now-defunct exchange.
Longfin Drama Continues
Longfin Corp. (LFIN) trading was halted for the fourth consecutive day on Friday. The halt came after the Securities and Exchange Commission on Friday placed an emergency freeze on $27 million in stock sales for Longfin, which it called a "purported cryptocurrency company." According to SEC litigation documents, Longfin CEO Venkata Meenavalli allegedly caused the company to issue more than two million unregistered restricted shares to Longfin corporate secretary and director Amro Altahawi. The SEC document also alleges that Meenavalli caused the company to issue what could be tens of thousands of restricted shares to two other Longfin affiliates, Suresh Tammineedi and Dorababu Penumarthi. The halt Friday came after days of volatility that saw Longfin rise 64% Thursday on about 6.4 million shares of volume. That's way above LFIN's average daily volume of just 560,000 shares.
UK Warns on Crypto Derivatives
The Financial Conduct Authority in the UK issued a
on its website Friday cautioning investors on cryptocurrency derivative products, which the watchdog said will likely need to be regulated soon. The FCA doesn't presently consider cryptocurrencies to be either currencies or commodities, but the futures and derivatives products of cryptocurrencies could be considered financial instruments, the regulator wrote Friday. "Firms conducting regulated activities in cryptocurrency derivatives must, therefore, comply with all applicable rules in the FCA's Handbook and any relevant provisions in directly applicable European Union regulations," FCA said.
Don't miss any crypto news from TheStreet. Catch up here: