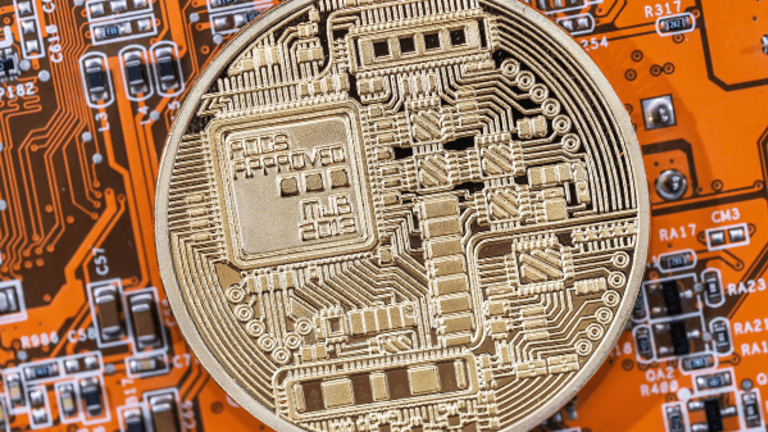 It Looks Like New Bitcoin Millionaires Are Avoiding the IRS
Get-rich quick artists and even mainstream investors have been flocking to Bitcoin.
As Bitcoin continues its humongous run, soaring to new highs again this month, more and more investors are flocking to the cryptocurrency. Get-rich-quick artists and even mainstream investors are riveted by Bitcoin's 353% year-to-date return and the countless stories of early investors strutting around as newly-minted millionaires.
But despite the colossal gains and surge in new-fangled Bitcoin millionaires, few investors seem to be reporting their cryptocurrency windfalls on their U.S. tax returns. And experts warn this could mean huge penalties down the line.
Only 802 individuals reported gains from Bitcoin-related transactions (shown on Form 8949) on their tax returns in 2015, according to an affidavit from IRS agent David Utzke, filed in U.S. District Court earlier this year. This is a tiny fraction of the 150.7 million individuals who filed returns that year.
"The IRS figures hundreds of thousands of American residents did not report income from sales or exchanges of cryptocurrency and they might be able to collect several billion dollars in back taxes, penalties and interest," said Robert A. Green, a CPA, founder of Green & Co. Inc. and founder of Green, Neuschwander & Manning LLC tax and accounting firm.
Are you investing in cryptocurrency? Don't miss TheStreet's coverage:
Why Bitcoin Cash Prices Are Likely to Dive Again
Bitcoin to Take Over Civilization
How Cryptocurrency Mining Works Explains Why AMD and Nvidia's Sales to Miners Might Soon Fall
Bitcoin Skyrockets to Record $3,525 as a Buying Binge Is Unleashed
Indeed, Bitcoin has turned so many people into millionaires that traders have dubbed the coin "lambo," which refers to the amount of time it will take before they can cash out with enough to buy a Lamborghini, said Elliott Prechter, president of Qualitative Analytics, a tech-powered financial forecasting firm. Prechter has been tracking and writing about Bitcoin since September 2010 when it was trading a 6 cents a pop.
Prechter doesn't think Bitcoin tax dodgers are a big problem - at least not yet. "Even if hardly anyone is paying capital gains, it's probably because most are still holding their coins and haven't sold them," he said.
For now, the IRS relies primarily on the "honor system" for people to report their gains. For those who don't pay Uncle Sam, they could be slapped with a 20% negligence penalty or as much as a 40% penalty if the person understated their income by 10% or more, said Green.
Surging prices have pushed Bitcoin's market cap to more than $71 billion, while the value of all crytocurrencies, including Bitcoin, Etherium, Litecoin, and others, is $155 billion, according to CoinMarketCap.com - and growing each day. The potential tax windfall for the IRS is huge, and the agency is now aggressively taking steps to track and crack down on Bitcoin tax cheaters.
Apple Announces September 12 Launch Event
It recently asked Coinbase, one of the largest cryptocurrency exchanges for buying and selling Bitcoins, for its customer list of investors and traders involved in transactions valued at $20,000 or more.
Still, the IRS rules around Bitcoin are murky at best, leaving many cryptocurrency investors confused.
"There is a perception among many people that this is the wild west and the tax authority hasn't kept up with the technology," said Clyde Tinnen, a partner at Withers Bergman LLP law firm.
Some investors wrongly think cyber currencies, like Bitcoin, are tax-free vehicles since cyber coin owners don't receive 1099-K or 8949 forms. "Anytime people don't get a form, their first inclination is to find some high-flying reason why they may not have to report," said Green.
Others look at the unregulated and somewhat anonymous nature of Bitcoins, and wonder how the IRS would ever know if they failed to report gains. After all, if the FBI and international cybersecurity experts are having a tough time tracking down the cybercriminals behind the huge ransomware attacks, where scammers received millions of dollars in Bitcoins to unlock computers from malicious malware, then how would the IRS ever track down small investors playing with five or 10 bitcoins?
"Keep in mind that technically, Bitcoin is not anonymous - it is pseudonymous," cautioned David Andolfatto, an economist and senior vice president for the Federal Reserve Bank of St. Louis, who has written blog posts and made presentations about the cryptocurrency market. "The blockchain itself - which is the record of how money moves across accounts - is visible, and the IRS and FBI have teams that can do the forensics necessary to track down identities."
Bitcoin's surge could help this area.
Still, there are potential legal loopholes and rule interpretations that might be used to help Bitcoin owners avoid - or at least defer - paying taxes.
The IRS views virtual currency as "property," not securities or currency. Beyond this though, the IRS has provided little guidance. It would appear Bitcoin investors would not have to worry about "wash sale rules," as stock buyers do. Under a wash sale, someone taking a loss on a stock is not permitted to purchase the same stock 30 days before or after a sale. In theory, Bitcoin owners could buy and sell anytime without restrictions and still apply Bitcoin losses against income.
Then there's the 1031-exchange rule, where the IRS allows someone to defer paying capital gains taxes after selling a property if the person reinvests the proceeds into a "like-kind" property within 180 days. The program has been big in the real estate world. But the rule applies to other areas that the IRS considers as "property," such as gold, which can be exchanged for gold coins without paying capital gains taxes. As a result, some experts speculate the rule might extend to Bitcoins, where Bitcoins could be exchanged for other cryptocurrencies, such as Ethereum, without paying taxes.
But Green isn't so sure. He noted that while gold can be traded for gold coins, it can't be traded for silver coins under the 1031 rule. "With a lack of IRS guidance, using section 1031 for cryptocurrency trades is uncertain, and I suggest wrong," he said.
Apple's Newest Products That Will Pummel Your Wallet Are About to Be Revealed
An IRS spokesman, Dean Patterson, declined to offer clarification on how these tax rules apply - or don't apply - to cryptocurrencies. He said the agency hasn't made any formal comments on the issue since its 2014 Virtual Currency Guidance statement.
And that leaves Bitcoin owners with a dilemma. Do they interpret the rules themselves and hope for the best? Or pay up and not take the chance of facing potentially monstrous penalties a few years down the line when the IRS catches up to them?
"Pay your taxes - it's not worth it," said Prechter. "It's silly to save some money and risk going to prison."
As cryptocurrencies become more mainstream, experts say it's not a question of "if" the IRS will bring the hammer down on tax evaders in this space, but "when."
Sure, there are ways to stay anonymous. Investors could set up digital wallets at sites on the Dark Web that don't require identification, although their coins may not be as secure. They could also purchase Bitcoins anonymously through Bitcoin meet-up parties and through special ATM machines, such as Bitcoin Depot, although the fees are high - sometimes in excess of 20%.
They could also use "tumblers," which mixes a transaction with others, making it tough to trace a transaction back to the original source. Or they could purchase certain altcoins, such as ZCash and Monero, which are designed to be untraceable.
At the end of the day, gains from Bitcoins and cryptocurrency are income and need to be reported as such, said Green. "Don't be greedy: Pay your capital gains taxes on windfall income and amend tax returns to report capital gains before the IRS catches up with you," he said.
Tinnen concurred. "Regulators are watching, and whenever the IRS and Department of Justice are collaborating, things will happen," said Tinnen. "And today's lay of the land may not be tomorrow's."
More of What's Trending on TheStreet: