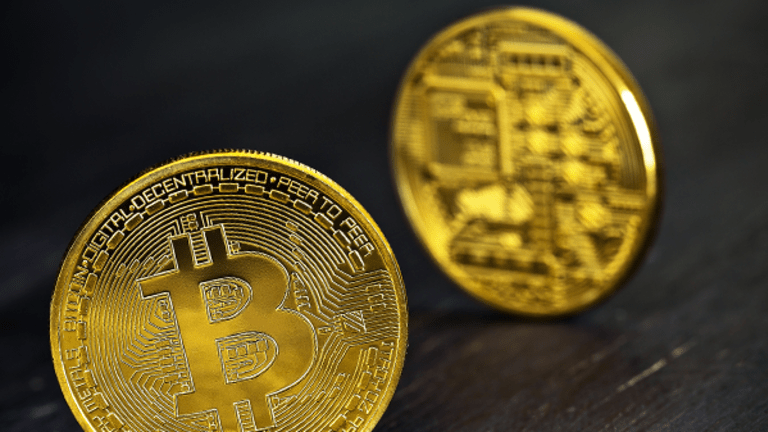 Bitcoin Start-Ups Are Finding Secret Protection in These Offshore Tax Havens
Cryptocurrency companies are setting up shop in places like Gibraltar, the Cayman Islands and the Isle of Man.
There are a number of Bitcoin and tech companies popping up in places like Gibraltar, the Cayman Islands and the Isle of Man due to the attractive tax benefits and loose regulations. 
For obvious reasons, these places are a start-up paradise and globally recognized as tax havens. But it's not all cloak and dagger on the blockchain. Companies need take legal nuances into account when doing business in these shelters.
Cryptocurrency is, after all, under heavy scrutiny by regulators at the moment. It's the hot new thing that will either become very huge or fizzle out. But as the document "Are Cryptocurrencies 'Super' Tax Havens?" argues, storing cryptocurrencies in a tax haven could be doubly surreptitious for tax evaders.
So does this mean there will be no regulatory oversight of what happens to the money raised from the sale of the EOS Tokens (on the Ethereum blockchain) if a company is based in a tax haven? As tempting as it may be for Bitcoin start-ups to play it fast and loose, they'd do well to cover their bases by playing by the rule book and doing their due diligence in advance.
Ross Wilson, who works for an Isle of Man-based Bitcoin exchange called CoinCorner, explains that what differentiates the Isle of Man from other jurisdictions is that it has taken the initiative to bring cryptocurrency businesses within the scope of its designated business legislation.
More of What's Trending on TheStreet:
"This means that any cryptocurrency exchange operating from the Isle of Man is legally required to follow globally recognized anti-money laundering (AML) and know your client (KYC) legislation," Wilson said.
"While other jurisdictions may have done something approaching this, the Isle of Man has gone one step further by giving the financial regulator the power to inspect Isle of Man businesses to ensure compliance with these regulations," he added. "This gives any cryptocurrency business based on the Isle of Man added legitimacy as they are proven to be following the AML and KYC legislation."
Last month, we saw the Securities and Exchange Commission (SEC) move in on the "Wild West" world of ICOs labelling the decentralized autonomous organizations (DAO) as securities that are now subject to federal securities laws. 
Adam Vaziri, a blockchain lawyer who set up Diacle, stressed that compliance is important.
"I hope founders will realize that the future of ICOs is with compliance enabled,"Vaziri said. "This is to protect the founders who are receiving the funds and also to hold them accountable to a certain degree."
"The Isle of Man is the first jurisdiction we have a lot of respect for at Diacle that created a regulatory framework for cryptocurrency businesses and that allowed Diacle to use the framework this year to run the first fully compliant public ICO," he added. "Most certainly other jurisdictions will create light touch regulatory frameworks to allow for ICOs to flourish sensibly." 
Block.one is another excellent example - it is a Cayman Islands-based company. 
"We believe it is best for cryptocurrency companies to set up companies where a proper regulatory framework will be set up, such as Gibraltar where the regulator has indicated it is working on a DLT (Distributed Ledger Technology) regulatory framework," said Eddy Travia, the CEO and co-founder of London-listed Coinsilium Ltd. 
"A clear regulatory environment is one of the key success factors for the long term development of blockchain companies," Travia added. "The other key factor is banking, and a conducive regulatory environment also helps financial institutions to work transparently with blockchain and bitcoin companies."
It's incumbent on all Bitcoin start-up founders to play by the rules, because as the popularity of cryptocurrencies increases, so too will the regulations.
Watch More with TheStreet:
Who Holds the Biggest Share of Snap?
It's Not Just North Korea, This is a Stronger Time for Gold