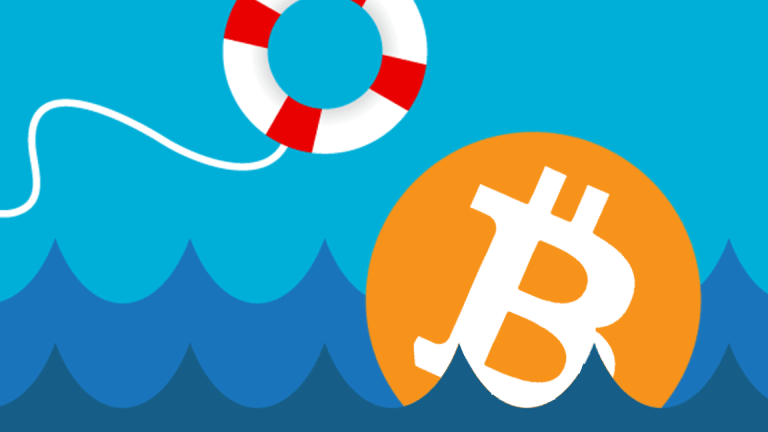 As Bitcoin Prices Plunge, Cryptocurrency Fans Cling to Their Favorite Mantra
Stalwart crypto investors are chanting 'HODL' in the belief that the long-term bull market for cryptocurrency remains intact.
Bitcoin's dramatic plunge on Friday had many crypto investors clinging to their favorite mantra. 
Bitcoin prices fell as much as 30% on Friday before recently trading down about 20% to $12,387. Prices are now down almost 37% from the high set on Dec. 18, and many other cryptocurrencies are down significantly as well.
As Bitcoin price plunges many crypto investors are trying to get through this tough patch by repeating their favorite mantra, "HODL," on Twitter as well as on various crypto chat forums. For those unfamiliar with the term, it's crypto jargon for "Hold". It was apparently first used in 2013 by a drunk crypto trader who wanted to convey the fact that he was holding his Bitcoin despite the serious price decline that had just occurred at the time. 
Jeffrey Van de Leemput, the co-founder of Cryptocampus and a mentor to crypto investors, believes Friday's slide is just another "normal correction," pointing to the chart below showing the price of Bitcoin since the beginning of the year:
Another Bitcoin observer echoes Leemput's thoughts.
"Bitcoin is going down for the same reason it went down last time -- physics! As with any volatile emerging asset class, what goes up, must come down," says Trevor Koverko CEO of Polymath, a blockchain platform for startups looking to launch their own cryptocurrencies, says. "But make no mistake -- the long-term bull market is still firmly intact. I advise folks to ignore the noise and focus on the long-term utility of each 'coin'. "
And on that note I'd like to wish you, Happy Hodl-ing / Holidays! 
More of What's Trending on TheStreet: