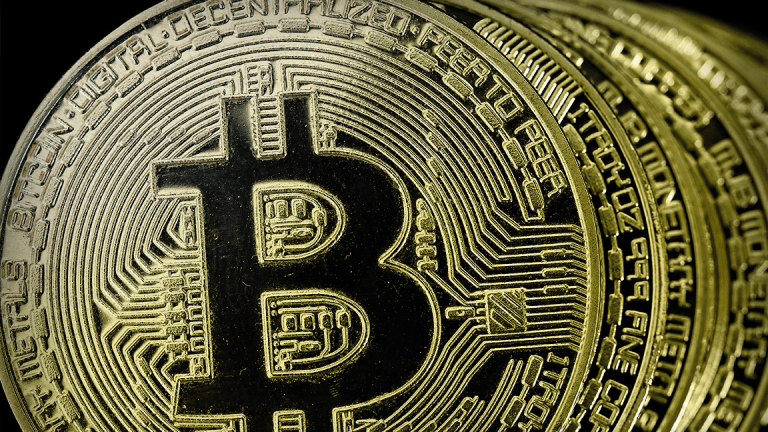 Where Will Bitcoin Prices Go From Here?
Bulls say blockchain will reach the masses, while bears say it's over-extended puffery. Who's right?
The meteoric rise of Bitcoin, Ethereum, and the burst of Initial Coin Offerings (ICOs) was one of the biggest financial stories of 2017. Suddenly "cryptorich" investors and founders heralded cryptocurrency as the next wave of technological innovation and the markets reflected the new-found optimism.
But after a rough few months, Bitcoin is down roughly 60% since its all-time high in December, despite a surge on Thursday.
A few hundred billion has been axed from the total market capitalization of Bitcoin and other cryptocurrencies as more and more investors -- wary of regulatory uncertainty, tax season, and the fallout from Mt. Gox's bankruptcy -- get out.
As the latest negative factors get priced in, what's next?
The Bulls: Adoption Is Coming
According to Bitcoin bulls, the buzz around blockchain still hasn't reached mainstream consumers or investors. While only 54% of Americans invest in the market in any form, only 8% have put money into crypto assets, which means the market still hasn't reached beyond the early innovators and a small number of early adopters. 
"Since consumers demand that payments are made very fast, the key for adoption is a seamless integration with what they are used to at the checkout," said Steven Hatzakis, Global Director of Research, Forex and Crypto at ForexBrokers.com.
That's starting to happen now. Companies including Overstock.com, Expedia, and Microsoft accept Bitcoin payments. Crypto-based payment processors BitPay and Coinbase offer integrations available for Shopify e-commerce stores, as does Square, which began offering Bitcoin payments last year.
According to the bulls, the real innovation -- one that will help push cryptocurrencies and assets over the chasm and into mainstream adoption -- will happen when these assets are an easy medium of exchange. When giants like Amazon, Walmart, and Costco hop on the bandwagon too, it will mark a significant shift in helping early majority consumers adopt cryptocurrency.
The Bears: Crypto as a 'Currency' Is Pure Hype
Bears question cryptocurrencies' legality and point to enforcement as an early indicator for support. Commissioners at the Securities and Exchange Commission (SEC) and sister agency the Commodities and Futures Trading Commission (CFTC) have called for increased enforcement of existing rules and an overhaul of the existing regulatory scheme.
Big names in the investment world are bearish, too. Warren Buffett's partner in Berkshire Hathaway, Charlie Munger, called Bitcoin and cryptocurrencies "bubbles." And in the February annual meeting at the Daily Journal -- a separate company that Munger chairs without Buffett --Munger shared more of his bearish outlook on crypto. "I expect the world to do silly things from time to time, because everybody wants easy money," he said. "Our government's lax approach to it is wrong. The right answer with stuff that bad is to step on it hard."
Meanwhile, the private sector isn't waiting for the regulators. In March and April, MailChimp, Google Adwords, Twitter, Facebook and Snapchat all banned cryptocurrency and "Initial Coin Offering" marketing and advertising through their services. Country-wide bans in Nigeria, the People's Republic of China, Bangladesh, Colombia, and to some extent, Russia, weigh heavily on Bitcoin's ability to displace fiat currencies.
Can Blockchain Innovation Power Other Stocks, Too?
Crypto bulls argue that blockchain is so powerful -- amounting to the "next Internet" -- that the technology will not only lift cryptocurrency and Bitcoin prices but also the price of equities that deploy the technology. Case in point: according to an IBM survey, 16 percent of healthcare executives expect to have a commercial blockchain solution at scale sometime this year. IBM's Watson has a two-year agreement with the FDA to explore how blockchain technology can enable secure data-sharing of records, clinical trials, and genomic testing.
Bulls say that decentralized platforms will reduce costs, eliminate fraud, improve value-based care, shorten payment cycles, and eliminate reconciliation costs across all industries, including transportation, storage, retail, marketing, durables and healthcare. The innovation that  blockchain brings is going to enable practically any company to better serve its market.
Tangible signs of implementation could dominate the rest of 2018. Hatzakis explained that "a combination of faster off-chain transactions -- such as the Lightning Network -- will enable faster point-of-sale payments to be made and accepted (then verified on-chain on a post-sale basis), which should help make crypto payments more seamless, faster and potentially scalable for broader use."
Crypto evangelist and advisor Adryenn Ashley wrote that a convergence is coming this year, and "through tokenized economies and incentives paired with AI and machine learning, blockchain companies will be able to improve care, reduce fraud, and utilize improved data and forecasting to reduce costs."
Blockchain and Fraud
Blockchain can also address the massive amount of fraud in most markets, even its own, say the bulls. The Association of Certified Fraud Examiners says that "blockchain is no mere hype train" but a technology offering security and utility that can significantly reduce fraud in several markets, from diamond trading to insurance claims to Medicare reimbursements.
In an email exchange, former CFTC commissioner Bart Chilton said that while the Initial Coin Offering market is "absolutely rife with fraud," ironically "blockchain is front-and-center one of the answers to that predicament" given its effectiveness at shining light on any practically every transaction.
Following the recent rough few months, which side will win out in the short run? Hatzakis noted that one factor is that we're at the "end of the U.S. tax season where users had to sell crypto to pay off significant tax liabilities related to their crypto trading in 2017."
According to Hatzakis, it's the same seasonality every year: "Quarter two is historically a bullish period for crypto," he notes.
Before You Go
Get ready for the must-attend investing conference of 2018, hosted by none other than TheStreet's Jim Cramer. From an exclusive interview with PayPal CEO Dan Schulman to expert panels that touch on investing in the stock market to alternative investing, you won't want to miss the event TheStreet is hosting on May 5. Details are below.Â
How to Diversify Your Portfolio: A Boot Camp for Investors
Date: Saturday, May 5, 2018
Location: 117 West 46th Street, New York City
The author holds stock in investment holding company, Leucadia, and remains a partner in an emerging technology fund. He holds no positions in cryptocurrencies or in any companies that invest in them.