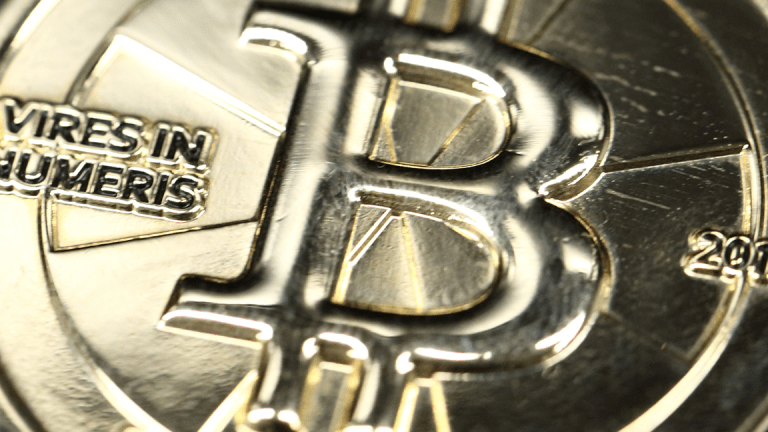 Bitcoin Climbs in Late Afternoon Trading
Bitcoin prices rose Wednesday afternoon, leading a rebound in hard-hit cryptocurrencies.
Bitcoin (BTC)  prices rose as much as 15% to $4,341 late Wednesday, leading a rebound in beaten-down cryptocurrenies which have been trading near one-year lows.
Other cryptocurrencies were also climbing. Ethereum (ETH) was up 12% to $122.19 and Litecoin (LTC) was up 11.7% to $34.53, according to CoinDesk.
U.S. stock exchange operator Nasdaq is planning to launch bitcoin futures as early as next ear, Bloomberg reported on Tuesday. Nasdaq wants to allow trading in the first quarter of 2019.
Also, on Tuesday, Ohio became the first state in the country and the first government in the world to accept Bitcoin for tax payments.
Market watchers attributed Bitcoin's earlier selloff to several factors including, a split in the cryptocurrency Bitcoin Cash into two versions last week. Speculation that increased regulatory scrutiny will hit issuers of initial coin offerings, or ICOs has also spurred declines.