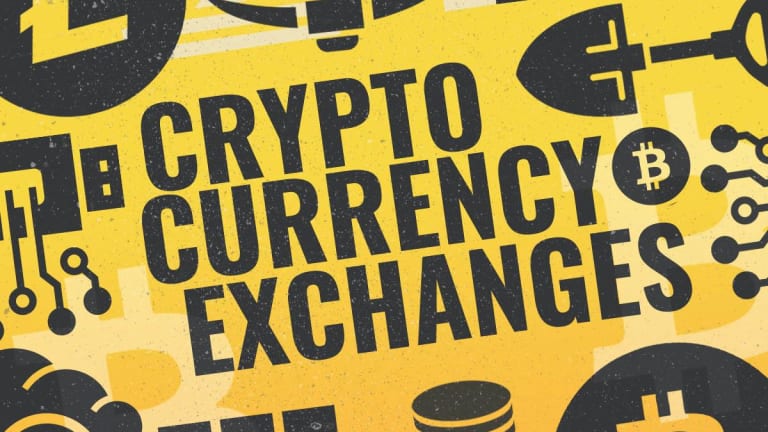 Bitcoin Hits $5,500, But Can It Retake $6,000?
Bitcoin's rally puts it in bull market territory. What's next?
The last month of Bitcoin's price action is a stark reminder that volatility cuts both ways. 
If you've been involved with cryptocurrencies for a while, you might recall that in 2017, Bitcoin ventured from $5,000 to $10,000 in under 50 days. Meanwhile, in the last three weeks, Bitcoin has delivered a speedy uptrend from around $4,130 to its current $5,500 territory to mark a 33% jump in three weeks.
The Start of a Bull Run?
Bitcoin's 20% sustained price rise marks a new "bull market," albeit an academic one. The flagship cryptocurrency's whipsaw moves means a sustained, 20% rise or drop -- signaling a bull or bear market, respectively -- are much more common than for its "blue chip" equity market counterparts.
What else hasn't changed is that the market sentiment on what this rally means for the overall crypto market is as polarized as ever.
Analysts at Coin Metrics, a crypto market research firm, claim that the latest rally has been seeded with purchases by a single market participant buying into Bitcoin, starting with a half-million unit trade from stable coin, Tether. The analysts claimed to have identified a trade for 500,000 Tether in exchange for 122 Bitcoin on cryptocurrency exchange HitBTC -- a move that purportedly triggered similarly big trades on Coinbase and Bitfinex to activate a "self-fulfilling prophecy" of a rally in crypto.
The analysts theorized that "...a single committed actor went long and traded in a manner that maximized price impact. The movement in price started at 04:30UTC time, the point in the day where global liquidity is at a minimum."
At least one cryptocurrency exchange head offered up a warning, though. CODEX Exchange CEO, Sergei Vasylchuk, explained that investors with a renewed interest in Bitcoin should look at business fundamentals surrounding cryptocurrency, rather than basing decisions on a one-time trade analysis. "The draw of 'trade analysis' -- often a magic figure -- stirs the media, smallholders and other market participants, in other words, it creates excitement, movement of funds to the exchange, FOMO and other events that can really move the market from the current tedious state," Vasylchuk wrote. 
Do Business Fundamentals Support a Rally?
The rally in Bitcoin price can, in part, be explained from the usual story of the volatility cycle of crypto powered by the emotions of fear and greed. But more recent acceptance by the financial community signals a turning point.
Once treated much like a hostile invader, Bitcoin has gained endorsements from traditionally conservative companies. JPMorgan (JPM) - Get JP Morgan Chase & Co. Report , which had consistently vilified Bitcoin in the past, is reportedly planning to roll out the first U.S bank-backed cryptocurrency as it plans to expand its own blockchain-powered payment solution.
Facebook (FB) - Get Meta Platforms Inc. Report is also currently in talks with cryptocurrency exchanges as part of its plans to launch a cryptocurrency in the first half of this year.
A second factor driving the rally in Bitcoin is the growing realization that money in its current form as government-controlled fiat could be doomed, fueled by a chorus of anti-fiat adherents. For example, one of the biggest news headlines this week has been that U.S. Social Security benefits will outpace matching tax revenues by 2020, and that the program's $2.9 trillion "reserve fund" is on track to be depleted by 2035.
If the program does indeed run out of money, the government won't allow Social Security to fail. Rather, the U.S. Treasury will most likely print more money to cover the expenses through the least painful tax -- so far -- of inflation. That's great news for cryptocurrency prices in the long run, which in large part act like dollar-denominated commodities.
Implications for the Overall Crypto Market
When Bitcoin sneezes, the entire crypto market catches a cold; conversely, when Bitcoin soars, it usually manages to find a way to give other coins a boost. In the last 30 days, the price of Bitcoin has gained about 40%, and that rally has lifted other popular cryptocurrencies, including a 26% gain in Ethereum, a 27% gain in Litecoin and a 42% gain in EOS.
Will Bitcoin retake $6,000? That's the big question that everybody wants answered. Given Bitcoin's unabated volatility, we could see an answer within weeks, if not sooner.
Facebook and JPMorgan are holdings in Jim Cramer'sAction Alerts PLUS Charitable Trust Portfolio. Want to be alerted before Cramer buys or sells these stocks? Learn more now.
The author holds stock in investment holding company, Leucadia, and remains a partner in an emerging technology fund. He holds no positions in cryptocurrencies or in any companies that invest in them.