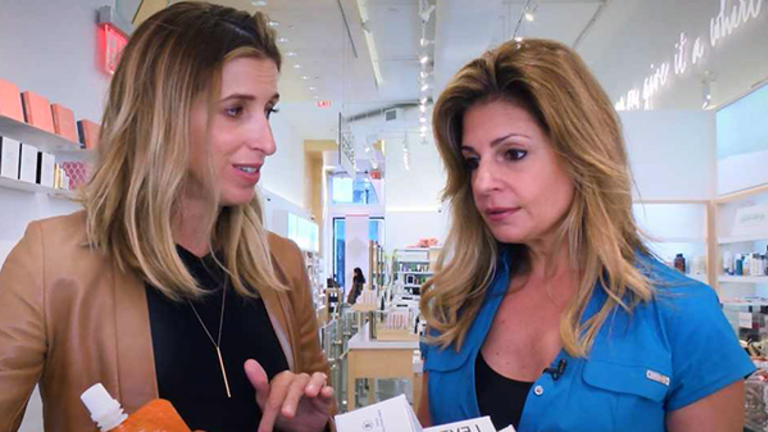 Birchbox Revolutionized How We Buy Beauty Products
CEO Katia Beauchamp Tells Alpha Rising How She Revolutionized How We Buy Beauty
Katia Beauchamp never imagined she would revolutionize the way we bought beauty products back when she was getting her MBA at Harvard.
What she did know was that less than 2% of beauty products were sold online ten years ago and that if she didn't figure out how to change that someone else would.
And that's exactly how an Alpha Rising thinks.
So in 2010, Beauchamp and her classmate, Hayley Barna, both 27 years old, co-founded Birchbox from their campus apartment. They created a $10/month subscription-based company that targeted women who were looking for new beauty products but didn't want to spend a ton money and commit to big bottles of stuff they may not use.
Basically, they wanted to "try before they buy."
And try they did. Birchbox hit its five-year revenue goal within seven months.
Today, Beauchamp is running the place herself. The company has over 1 million global subscribers and just got an additional $15 million funding last year, after receiving $60 million in 2014.
Subscribers fill out a questionnaire, and thanks to algorithms and technology, 150 to 200 different boxes go out each month to match customers needs the U.S., U.K., France, Spain, Belgium and Ireland.
The company also launched BirchboxMan five years ago. "Men were really engaged when the [women's] boxes arrived," says Beauchamp.
And while they did open two retail stores along the way - in downtown NYC and Paris - their main focus still is digital.
Because after all these years, "beauty is still not really online," says Beauchamp.
The $500 billion beauty industry is one of the the last industries to be "disrupted" - and, absurdly, is still run by men. The bulk of sales from the big companies -- like L'Oreal, Estee Lauder (EL) - Get Estee Lauder Companies Inc. Class A Report , Procter & Gamble (PG) - Get Procter & Gamble Company Report  (Olay) and Unilever (UL) - Get Unilever PLC Sponsored ADR Report  (Dove brands) -- still come from from brick and mortar and all their CEOs are men.
The majority of their board members are men as well.  Even worse, companies like Coty (COTY) - Get Coty Inc. Class A Report and Nu Skin (NUS) - Get Nu Skin Enterprises, Inc. Class A Report have only one woman on their 9-member boards!
And while Revlon (REV) - Get Revlon, Inc. Class A Report -- and its male CEO -- recently had its name stamped on 10 million Amazon (AMZN) - Get Amazon.com, Inc. Report  shipping boxes in an attempt to reach millennials, Beauchamp is not worried.
Actually, she's infectiously optimistic. They recently launched some private label products and they're testing out a more customized service at $14/month.
And, at 34, she is already mentoring her younger staff. "It's gratifying as an entrepreneur to see your young team get things done. It's amazing what they can do at young ages."
"You don't have to be exceptionally brilliant to make change...you just have to have a willingness to try and try again," Beauchamp said at her store in downtown NYC.
Her one million subscribers seem to have a willingness to try new things every month.
Being in her store made me want to try new things too, so I made my own "box," and filled it with a bunch of sample size products that my daughters quickly commandeered the second I got home.
It was like Christmas in July and Birchbox may have just added two more subscribers.