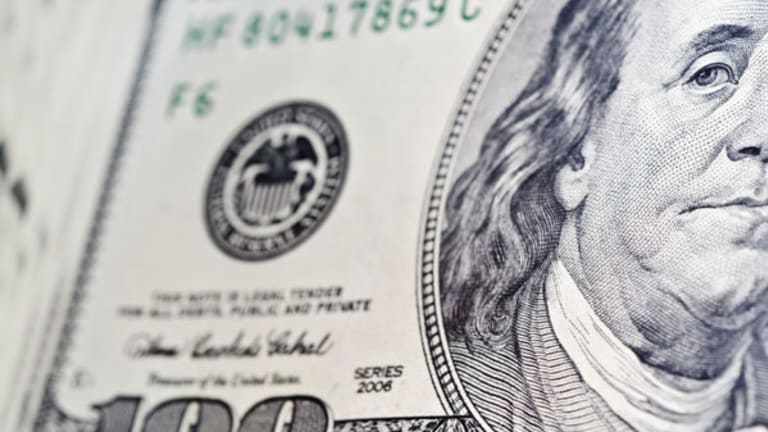 Bill Miller's Buys for 2010
The legendary fund manager has made moves in investor has made moves in Genzyme, Goldman Sachs, Citigroup and AES.
By Jonas Elmerraji
Of all the champions of value investing, few stand as tall as
, the Legg Mason fund manager who co-founded the firm's storied
(LMVTX) - Get ClearBridge Value C Report
.
Against all statistical odds, the fund managed to outperform the
S&P 500
for 15 consecutive years between 1991 and 2005, granting Miller the title of "Fund Manager of the Decade" from Morningstar.
That was hardly the end of the story. The Legg Mason Value Trust got hit hard in 2008 along with the rest of the broad market -- reversing its once lofty track record. By June 2008, the fund's 10-year return had fallen below the
S&P 500
's unimpressive decade-long performance. All the while, Miller took heat from investors as his reputation as a Wall Street savant deteriorated.
Though Miller's fund was down, the manager was far from out. The Legg Mason Value Trust regained a good chunk of its 2008 losses the following year during a memorable equity rally, outperforming the rest of its fund category by nearly 10% according to Morningstar data. As Miller continues to work his fund toward recovery, it's worth noting which stocks this famous fund manager is loading up on in 2010.
Here's a glimpse into
his portfolio at the Legg Mason Value Trust
.
One of Miller's big buys for 2010 was
Genzyme
(GENZ)
, the $17 billion biotechnology company that's being courted by French pharma giant
Sanofi-Aventis
(SNY) - Get Sanofi Report
. Miller and the Value Trust picked up 1.45 million shares of the firm in the latest quarter.
While Sanofi's $69 bid for shares of Genzyme has helped buoy shares of the stock in the last several months, with prices are up more than 35% year to date, investors remain lukewarm on the deal, which many analysts see as Sanofi's attempt to acquire Genzyme at a bargain price.
Scuttlebutt on the Street suggests that the deal isn't going to go through anytime soon, if at all. More likely, Sanofi will be forced to raise its bid to secure Genzyme's shareholders.
That shouldn't come as a total surprise to investors right now. With successful rare disease drugs, more cash than debt, and massive free cash flow generation ability, Genzyme makes for an attractive investment at significantly higher prices than it currently trades for.
Goldman Sachs
(GS) - Get Goldman Sachs Group Inc. (The) Report
is another firm that saw increased standing in Miller's fund last quarter. Goldman has been on the ropes for the past few months as SEC lawsuits and lackluster earnings plagued the company's once surprisingly impressive investment profile. The Legg Mason Value Trust picked up approximately 182,000 shares in the last quarter.
Despite Goldman's ability to deliver substantial profits throughout the recession, there were major blemishes in its earnings last month, following second quarter revenue that was 36% lower than the previous year's. The primary causes of that drop were substantial declines in trading revenues and a non-deductible $550 million SEC settlement. But while the last quarter was uninspiring for one of the biggest names in the finance world, the company's longer-term prospects remain strong.
With competitors facing even larger challenges in 2010, Goldman's issues seem muted and fleeting at best. The company's one-time SEC fines won't show up again -- instantly creating a quarterly jump in profitability -- and its trading revenues are starting to stabilize and volatility-driven trade opportunities start to settle out as investors feel comfortable increasing their transaction volumes once more.
Compensation and reform will continue to be hot-button issues for shareholders of this firm. Institutional asset managers will need to keep their eyes on things going forward.
Goldman wasn't the only financial stock Bill Miller increased his stakes in last quarter. Another was
Citigroup
(C) - Get Citigroup Inc. Report
, another multi-billion dollar public whipping boy in the wake of the credit crunch of 2008. According to quarterly financial filings, the Legg Mason Value Trust picked up 18.9 million shares of the giant bank.
Citi is another firm that's doing a good job of generating income despite serious black clouds in the last few years. Deemed too big to fail, Citi was one of the banks that took billions in TARP funds from the government, undertaking notable business restrictions in the process.
Now that the $20 billion debt is being repaid to Uncle Sam, Citi's dividend and compensation practices hopefully can soon be decided in the privacy of the boardroom, the newly capitalized company will take a conservative approach to both, especially the latter.
At present, Citigroup is a significantly stronger firm than it was in 2007. As it continues with current divestiture plans, the new Citi should be even leaner and meaner as it exits 2010.
While not a new position in the Value Trust, it's worth bringing up
AES
(AES) - Get The AES Corporation Report
, the power generation company that currently makes up 6.49% of the fund's $3.9 billion portfolio.
AES, an international power generation and distribution company, focuses on generation in markets where demand for power exceeds supply - most often in high-growth developing economies. All told, the firm has a presence in 29 countries, providing investors with a highly diversified revenue stream. The firm's strategic importance has also prompted sizable investments from other funds, including a subsidiary of China's sovereign wealth fund owns 15% of AES.
While down 20% on the year at present, Miller and his contemporaries believe that a turn around is in store for this power play.
To see the rest of Bill Miller's plays, check out the
Stockpickr.
At the time of publication, Elmerraji had no positions in stocks mentioned. Jonas Elmerraji is the editor and portfolio manager of the
Rhino Stock Report
, a free investment advisory that returned 15% in 2008. He is a contributor to numerous financial outlets, including
Forbes
and
Investopedia
, and has been featured in
Investor's Business Daily
, in
Consumer's Digest
and on
MSNBC.com
.