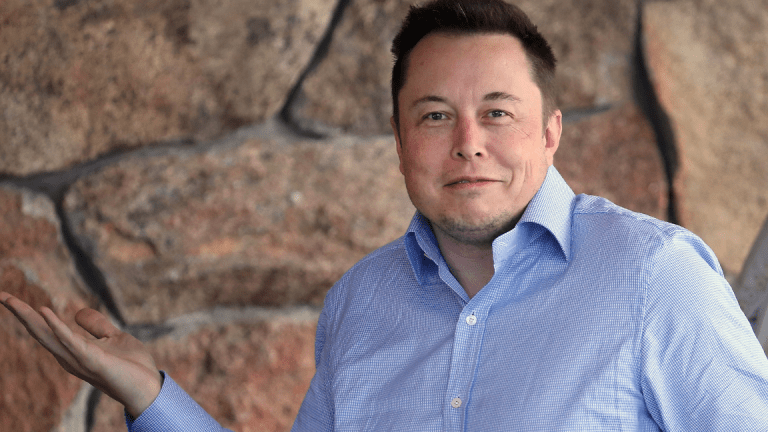 The Biggest Mistake Tesla Short Sellers Are Making Right Now
Being short Tesla is a very crowded trade right now. Here's why it could backfire.
News hit early Thursday morning that the head of Tesla Inc.'s (TSLA) - Get Tesla Inc. Report Autopilot hardware program is leaving the company for Intel Corp. (INTC) - Get Intel Corporation Report .
It's another setback for Tesla - and a bunch of people are no doubt celebrating.
That's because Tesla is bar none the most hated stock on Wall Street.
Tesla has the highest short interest of any major company. As I write, more than 30% of Tesla's float is being shorted - up significantly in the last two weeks. That's an utterly massive level of shorting for a stock with a $47 billion market capitalization. Simply put, being short Tesla is a very crowded trade right now.
And shorts are making a very big mistake.
No, I'm not talking about the fact that Tesla makes a massive short-squeeze candidate, with lots of potentially squeeze-inducing catalysts on the horizon. I'm not even talking about the fact that Tesla has been an awful long-run short for pretty much anyone who's chosen to bet against it since shares went public in 2010.
The mistake that shorts are making - retail shorts in particular - is that they really hate Tesla.
If one of the worst things you can do is get emotionally invested in a trade, then the vitriol that Tesla shorts are showing for the company and founder Elon Musk should be a major red flag for anyone sitting on the sidelines right now.
Fact is, there are very few objective participants in Tesla's shares. It's a "love it or hate it stock." And that makes it an extremely dangerous short.
Confirmation bias is rampant in message boards and comments on articles on websites like Seeking Alpha. Good news for Tesla is hogwash. Bad news is justified comeuppance.
And while I've seen some well-reasoned rationales for going short Tesla right now, there are far more that hinge on Tesla's delays in producing its Model 3. And as data compiled by S3 Partners' Ihor Dusaniwsky show, short sellers are playing a game of financial brinksmanship with Elon Musk right now, ramping up short bets as Tesla ramps up Model 3 production:
The problem with that is that it's an asymmetric bet. In other words, shorts risk being all in at the exact worst time if Musk and company can continue pulling off the Model 3 production ramp as currently planned versus a potentially less dramatic downside for Tesla if Model 3 production is delayed again.
For now, shorts are feeling emboldened.
According to S3 Partners, "shorts have recouped $2.12 billion of their losses, up $794 million in mark-to-market profits for the year. Several years into the trade, short sellers are now betting over $10 billion that Model 3 production will not hit 5,000 units per week by the end of the 2nd quarter."
Still, Tesla remains a losing short for longer-term bears.
And the emotional factor could keep shorts in this trade long after they should head for the exits. It's still too early to justify going long here, at least from a technical perspective - but going short is a high-risk play this April.
This article is commentary by an independent contributor. At the time of publication, the author held no positions in the stocks mentioned.