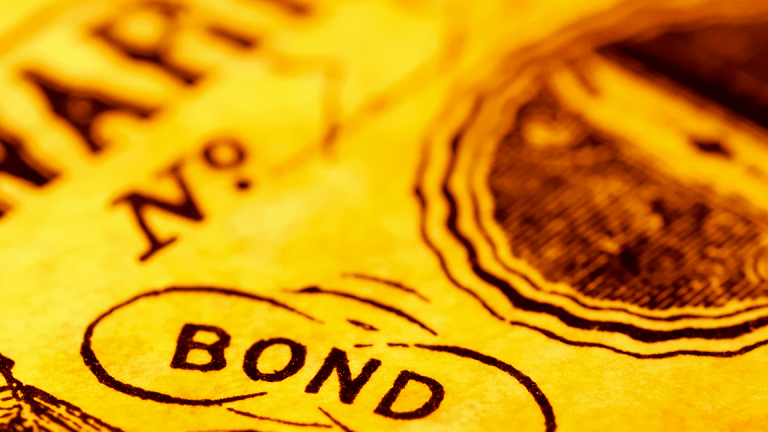 America's Biggest Closed-End Mutual Fund Counts on Detailed Bond Research
Nuveen's AMT-Free Quality Municipal Income Fund has nearly $4 billion in assets under management.
The Nuveen AMT-Free Quality Municipal Income Fund (NEA) - Get Nuveen AMT-Free Quality Municipal Income Fund of Benef Interest Report  , the largest player in the closed-end mutual-fund industry, is known not just for its size, but also for the thoroughness of its research.
"They are one of the best in the industry. They have people who read all the indenture agreements -- which, if you are serious about this, you must do," says Warren Ward, a certified financial planner who focuses on closed-end bond funds at Indiana-based WWA Planning and Investments. 
NEA is the first fund that we'll be profiling in our Closed-End Kings special report, in which we'll run down the closed-end sector's largest players in terms of assets under management. NEA had $3.8 billion in assets under management as of Aug. 31, making it No. 1 in the sector, according to Thomson Reuters Lipper.
Commonly referred to by its ticker symbol, NEA, the municipal-bond fund also claims to have one of the largest research teams in the closed-end sector. NEA has more than two dozen credit analysts who spend their days poring over hundreds of potential bond deals.
The fund focuses mainly on investment-grade bonds, although it does have a number in the triple-B category, which is just on the line between investment-grade and non-investment grade, Ward says. And thanks to all that research, the Nuveen fund's credit-rating team is highly accurate, he adds.
"Their internal rating is very good," he says. "If they say they think [a bond] is equivalent to triple-B, I would not doubt it."
Christopher Drahn, who's NEA's portfolio manager, says the fund also has a credit write-up for every debt that it owns. As a result, NEA has a veritable library of hundreds of reports that amounts to detailed, custom credit ratings of various bonds.
"Our credit team does a write-up of every hospital bond that comes to market, which I think is pretty amazing," Drahn says.
This down-in-the- trenches research, in turn, plays a crucial role as fund managers decide where to invest the fund's capital. "We like to regard ourselves as a bit more of bottom up shop, looking at individual securities as opposed to making big interest rate bets," Drahn says.
Still, whether NEA itself is an attractive buying opportunity right now depends in part on whether you think interest rates are headed up hard and fast or are likely to go up at a slower pace, giving the market time to stabilize.
That's because like other closed-end funds (especially those that focus on the municipal-bond market), NEA has buffeted by the Federal Reserve's decision to raise interest rates. And like other closed-end funds, NEA makes use of leverage, or borrowing, to make money, using less expensive short-term debt to buy long. As rates have risen, margins have shrunk.
The fund's net asset value posted a slight decline of 0.09% through Aug. 21 compared to the same year before. NEA has posted a 2% gain, though, in net asset value over the summer, with a 4.8% annualized return over the past three years, according to Thomson Reuters Lipper.
The increases have not been all bad, with the fund selling out of some existing bond holdings to snap up others at higher rates, Drahn notes.
NEA was nearly $600 million larger than the No. 2 largest closed-end fund through the end of August, the $3.2 billion PIMCO Dynamic Credit and Mortgage Income Fund, according to Thomson Reuters Lipper.
"In some respects, it's welcome," Drahn says. "It gives us the opportunity to do some tax-law swapping and make some purchases at today's prevailing market rates at yields that are higher. It's a good opportunity to book yields at this level and sell some of the older yields, which should enhance the fund's income stream."
But the fund's attractiveness to investors right now hinges on whether they see NEA's double-digit discount as a signal to buy or a cautionary note. The fund's share price is trading now at a 12.5% discount to the value of the bonds in its portfolio, or its net asset value, or NAV.
Investors who buy the fund now could make a nice return should the discount narrow, moving closer in line with its share price. But if it should widen and get larger, that bet could go in the opposite direction. A more aggressive series of rate hikes, in turn, could drive the discount wider rather than narrowing it.
However, Ward sees a potential buying opportunity right now with NEA, noting the fund's historical discount has hovered closer to 9%.
"It looks to me like much of the closed-end market has gotten beaten up here because of the fear of interest rate increases," Ward says. "Typically, the crowd does the wrong thing."
(Full disclosure: Nuveen is an advertiser on TheStreet, but did not participate in the preparation of this article.)
(Editor's Pick. This article originally ran Oct. 5, but has been updated.)
Want to Buy $1 Worth of Stock for 90 Cents or Less?Click here to register for a free online video in which TheStreet's retirement expert Robert Powell and an all-star panel. The webinar is sponsored by Nuveen.