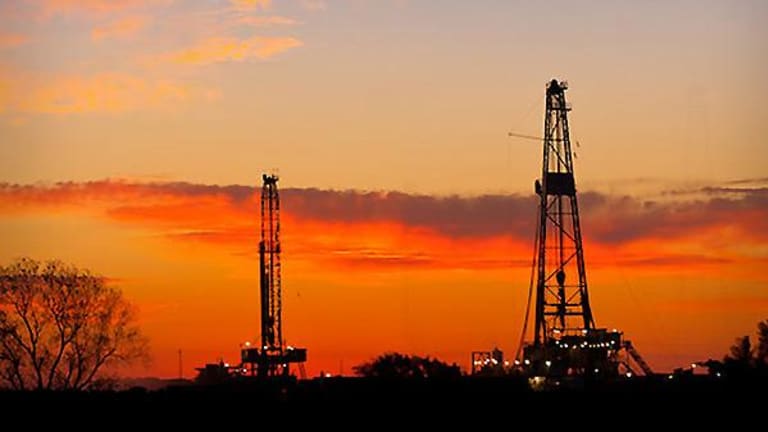 Big Investors Offer Up Investing Ideas In Energy, Banking and Europe
Certain Master Limited Partnerships -- such as Energy Transfer Equity (ETE) and Western Gas Equity Partners (WGP) -- are good investments, says one big investor.
Certain Master Limited Partnerships--such as Energy Transfer Equity (ETE) and Western Gas Equity Partnersundefined --are good investments.
At least that's according to Douglas Rachlin, managing director of the Rachlin Group of Neuberger Berman. Rachlin spoke Wednesday to hedge fund managers at the SALT conference in Las Vegas. 
"There are certain MLP names today that have been household names in the MLP space, and these names are too large and carry too much debt and probably will continue to go sideways from here," Rachlin said. "But there are certain opportunities that we call clear shots; Energy Transfer Equity is our No. 1 position today."
Rachlin said ETE has an export terminal outside Philadelphia and benefits from exports of natural gas to Mexico, which is a large buyer of natural gas. "They are the largest interstate pipeline network in the state of Texas," Rachlin said. "We're projecting ETE to earn over $2 a share by the end of 2020."
He also said he likes Western Gas Equity Partners, which was formed by Anadarko Petroleum to develop midstream energy assets. "The reason why Russia and the rest of OPEC won't be able to determine oil prices is that technology continues to improve and the cost of finding oil and gas continues to go down and the No. 1 area inside this country today for that is the Permian Basin," Rachlin said.
Separately, Emanuel J. Friedman, CEO of EJF Capital LLC, told TheStreet after speaking at the conference, that he believes the Federal Reserve is easing restrictions on small and midsize regional banks, which will allow many of them to combine.
He focused his comments on a threshold that regulators had set at $50 billion for so-called "Systemically Important Financial Institutions," or SIFIs, with all banks above that level being subject to additional capital and additional restrictions. Now, Freidman argued, the Fed has implicitly hiked that level by easing some restrictions.
"The original SIFI level was $50 billion, and then the issue became so how do you create loopholes by saying what is systemic for certain purposes is not $50 billion but actually $100 billion or $250 billion; so when BB&T whats to buy three banks they [regulators] said, 'we don't view them as being systemic,'" Friedman said.
However, Friedman said consolidation won't be permitted among the largest U.S. banks. "The real evil five banks that have 75% of the market, they have the least probability of major regulatory reform because the Federal Reserve board all views them as having systemic risk," Friedman said. "They have the least support on the Republican or Democratic side."
His comments come after the Fed in March raised to $100 billion the amount of combined assets that would trigger a systemic risk review of proposed bank mergers, a significant increase and yet another boon for deals involving regional lenders.
Reade Griffith, Chief Investment Officer, at Polygon's European Event-Driven Fund, told hedge fund managers he was bullish on Europe, particularly after the pro-European Union candidate, Emmanuel Macron, was elected recently in French elections.
 "The big factor people were waiting on was the French election, was that going to go fine? it ended up with an outcome people and markets liked," Griffith said. "As you are looking forward the political risk in Europe is coming down. It's not gone. You still have issues with Germany and the IMF sorting out Greece. But Europe does not look like an underperformer when it comes to earnings noise so that's good."