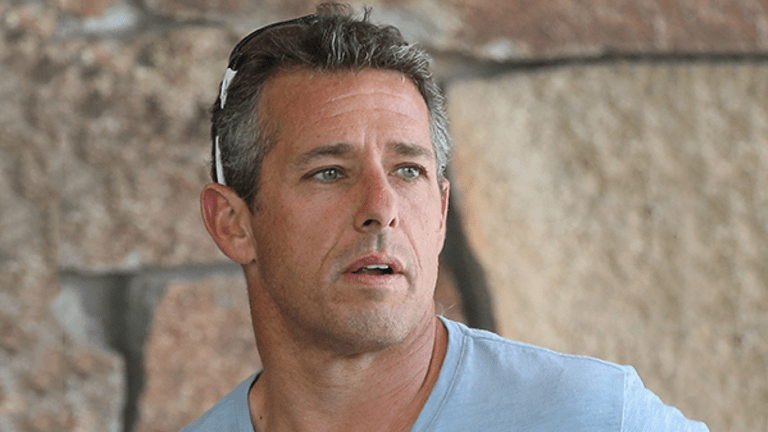 Big Fund Managers Offer Up Stock Pick Ideas
Hedge fund managers offer up some investment ideas.
Tourbillon Capital CIO Jason Karp told hedge fund managers on Thursday that he thinks Sarepta Therapeutics Inc., (SRPT)  a medical research and drug development company, is a good investment and is likely an acquisition candidate.
"We think it is a likely acquisition candidate, which could get us a premium multiple, which could get us to 300% upside," Karp said. "It has a sustainable competitive advantage."
The fund manager said it expects Sarepta Therapeutics to get to $550 million in sales, which would generate a significant increase in its stock price. He said it could get up to $97 a share shortly, up from its current trading price of $36 a share.
 The Deal had reported earlier this month that could soon become an activist target, arguing
Consider that its CEO, Ed Kaye, said Thursday he's resigning from the post. Kaye will remain with the company as a director and adviser. Also, Sanofi executive Jean-Paul Kress, a Sarepta director since 2015, said he would not stand for re-election to the company's board. He decided not to stand for re-election due to time commitments and "a possible conflict of interest associated with his future endeavors."
Sometimes activist fund manager Ricky Sandler of Eminence Capital launched a short-campaign against Iron Moutain (IRM) , arguing that he thinks it could have a 50% downside. He argued that it has a dividend problem and shouldn't be valued like a REIT.   
Sandler took issue with Iron Mountain's business, which focuses on providing paper-based storage for companies.
 "When we talk to CIOs of hospitals, investment banks and insurance companies they tell us that paper-based storage is declining at about a mid-to-high single digit rate for them," he said. "Iron Mountain has secular headwinds."