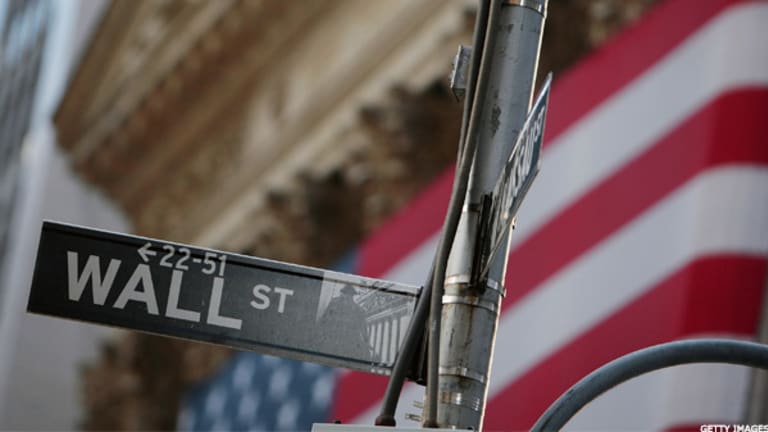 'Big Data' Will Have an Increasing Impact in Your Business Life
Steve Lohr, author of "Data-Ism," says big data is already gaining steam in today's world of technology, but it's set to become even a bigger factor in the future.
NEW YORK (TheStreet) -- "Big data" has already made an impact in the technology world and now its moving into Wall Street,. 
Steve Lohr, author of Data-Ism, describes the title of his book as three things: The first is about "raw material" data, such as smartphone tracking and Web site trails, he said. The second is making sense of all the data collected and the third -- this is where the "-ism" part comes in -- is finding patterns in data. 
In other words, it's about increasingly making our decisions based on data analysis rather than intuition and experience. "More science and less gut feel," he explained. 
Right now, "big data" is mainly being used for marketing on the Internet, Lohr said. Companies are able to analyze data on consumers such which Web sites they frequent, what products they search for and what interests they have. 
From there, advertisers can more accurately pinpoint what consumers want to see in their ads, increasing the odds of a potential sale. 

International Business Machines IBM data by YCharts
One of the companies looking to harvest the big data market is International Business Machines (IBM) - Get International Business Machines (IBM) Report, whose stock has struggled, down 23% over the past three years. 
The question really becomes how soon big data really makes an impact, Lohr said. He explained that in the 1990s, people were predicting that the Internet would disrupt the retail, media and advertising industries. 
Ultimately, these people were right, but they were 10 to 15 years too early, he added. 
While the "when" factor has not necessarily been determined, the "if" has been. Big data will be an inevitable factor for companies in the future. 
So what does that mean for individuals and consumers? According to Lohr, it's good and bad. On the one hand, targeted advertisements and content are more relevant to us. On the other hand, there are concerns about privacy and just how much and what kind of data are collected from us, he concluded.