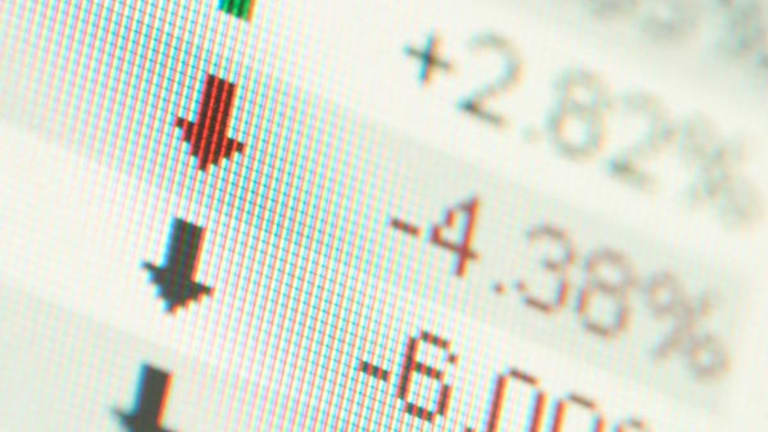 Publish date:
[video] Big Banks Lead Market Higher Following Yellen Approval
Bank stocks were solid after the Senate Banking Committee approved Janet Yellen's nomination to head the Federal Reserve, setting up a Senate floor vote.
Bank stocks were solid after the Senate Banking Committee approved Janet Yellen's nomination to head the Federal Reserve, setting up a Senate floor vote.
Updated from 2:59 p.m. ET with market close information.
NEW YORK (TheStreet) -- Stocks of major U.S. banks were very strong on Thursday, after the Senate Banking Committee approved Janet Yellen's nomination to be succeed Ben Bernanke as the next chair of the Federal Reserve.
The committee vote sent Yellen's nomination to the floor of the Senate for a confirmation vote. The committee vote in Yellen's favor was 14 to 8, with 11 out of 12 Democratic members and three of the 10 Republican members voting in her favor.
Also on Thursday, in a move that is very likely to ease Yellen's confirmation, but may also backfire on Democrats over the long term, the Senate voted to approve Majority Leader Harry Reid's (D., Nev.) measure to limit the power of the minority party to block presidential nominations through filibuster.
Under the old rules, when the minority party in the Senate would filibuster to prevent a nomination from coming to the floor for a vote, 60 votes were needed to break the filibuster. Going forward, only 51 votes will be needed. All Republicans, along with three Democrats - Senators Carl Levin (D., Mich.), Joe Manchin (D., W.V.) and Mark Pryor (D., Ark.) voted against the measure.
Bank of America (BAC) - Get Report was the sector winner, with shares rising 3% to close at $15.59, after Atlantic Equities analyst Richard State called the company his 'top sector pick."  The analyst in a note to clients on Monday said that over the next few years he expected Bank of America's earnings to improve from an estimated 89 cents in 2013 to a "normalized" level exceeding $2.00 a share in 2016.
Other major U.S. banks with share rising over 2% on Thursday included JPMorgan Chase (JPM) - Get Report, which closed at $57.24, and Morgan Stanley (MS) - Get Report, which closed at $30.90.
The KBW Bank Index (I:BKX) was up 1.5% to 67.29, with all 24 index components showing afternoon gains. Meanwhile, the Dow Jones Industrial AverageI:DJI was up 0.7%, while the S&P 500 I:GSPC rose 0.8% and the NASDAQ CompositeI:IXIC added 1.2%.
In economic news on Thursday, the Federal Reserve Bank of Philadelphia said that its diffusion index of current activity fell to 6.5 for November from 19.8 in October, indicating a slowdown of manufacturing growth.
"On the heels of a disappointing Empire Fed Index, which dropped from 1.52 to -2.21 in November, the lowest reading since January, this morning's decline in the Philly Index suggests manufacturing activity slowed significantly in November," Sterne Agee chief economist Lindsey Piegza wrote in a note to clients on Thursday.
While national manufacturing numbers continue to improve, reflecting strength in the Midwest and strong automobile demand, Piegza warned that "as auto demand cools and overall demand, both domestically and international remains modest, we could be gearing up for a noticeable correction by year end.
For more on bank stock action, please see TheStreet'sBank of America Is the 'Top Sector Pick' and Settlement Unshackles JPMorgan's Stock.
RELATED STORIES:
#AskJPM: Dimon Still Wants to Be President
New York AG Gathers 11 Raves for His Role in JPM Deal
JPMorgan's 'Admission' Oversold by Government
What JPMorgan's $13 Billion Settlement Means
Record 1.4 Million Underwater Borrowers Freed In Third Quarter
White House Rejects Fairholme But Fannie, Freddie Gain Anyway
-- Written by Philip van Doorn in Jupiter, Fla.
>Contact by Email.
Philip W. van Doorn is a member of TheStreet's banking and finance team, commenting on industry and regulatory trends. He previously served as the senior analyst for TheStreet.com Ratings, responsible for assigning financial strength ratings to banks and savings and loan institutions. Mr. van Doorn previously served as a loan operations officer at Riverside National Bank in Fort Pierce, Fla., and as a credit analyst at the Federal Home Loan Bank of New York, where he monitored banks in New York, New Jersey and Puerto Rico. Mr. van Doorn has additional experience in the mutual fund and computer software industries. He holds a bachelor of science in business administration from Long Island University.