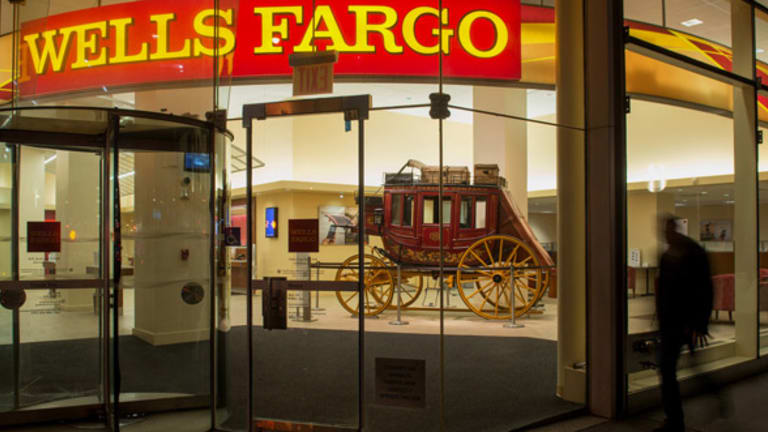 NEW YORK (Real Money Pro) -- Doug Kass shares his views every day on RealMoneyPro. Click here for a real-time look at his insights and musings.
Added to Enterprise Financial
Originally published at 11:42 A.M. EDT on July 23, 2015
Regional bank and holding Enterprise Financial Services (EFSC) - Get Enterprise Financial Services Corp Report reported a nice beat and clean quarter this morning. The bank raised its cash dividend by 16%.
Shares are up nearly 4% on the day, and I have added to my holdings.
As I have previously written, this well-run bank has no apparent successor to the CEO, and I look for a deal somewhere down the line.
Position: Long EFSC

Must Read: Strange Investments Buffett, Soros and Other Billionaires Made Last Quarter
Why I Wouldn't Chase Banks Now
Originally published at 11:50 A.M. EDT on July 23, 2015
In response to a number of emails, I would not chase bank stocks now, nor would I sell the stocks -- unless the time frame is quite short term. Let the sector back down on profit taking after the huge move.
It's a long game.
Position: Long BAC, WFC, FITB, FMER, BT, RF, C, MSL, SONA, EFSC, STL, MBFI
CAT Is a Dog ... Again
Originally published at 8:11 A.M. EDT on July 23, 2015
Speaking of earnings forecasts, in the annals of corporate history there is possibly no worse "over promiser and under deliverer" than Caterpillar (CAT) - Get Caterpillar Inc. Report.
CAT routinely offers intermediate-term and multiyear earnings forecasts that are shockingly optimistic relative to what is produced and delivered.
Here are some past gems from CAT's CEO and from the company:
These are but a sampling; there are so many more notoriously optimistic and unrealistic forecasts that have been offered up by Caterpillar over time that there are too many to note here.
Making matters worse has been Caterpillar's share buyback program, which fueled excitement back in late 2014 -- and fortunately provided us with an entry point to short the shares, as CAT beat consensus forecasts solely on its aggressive purchases at between $100 to $105 a share.
Here is what I wrote at the time:
Bad Buyback Rationale
OCT 23, 2014  8:23 AM EDT
CAT's CEO doesn't convince.
To me, Caterpillar's CEO (on TV) just gave an extremely dumb reason why Caterpillar repurchased stock in the latest quarter.
History teaches us that many share buybacks (GE (GE) - Get General Electric Company (GE) Report, Cisco (CSCO) - Get Cisco Systems, Inc. Report, Microsoft (MSFT) - Get Microsoft Corporation (MSFT) Report, Oracle (ORCL) - Get Oracle Corporation Report, et al) are done at high prices, not at low prices.
Teledyne's Dr. Henry Singleton and Omega's Lee Cooperman have taught us that corprorations should buy back stock only when the following conditions are met:
The share price is at a substantial discount to private market value. (CAT's CEO never mentioned this.)
You have the balance sheet to absorb the buyback. (CAT doesnt.)
You continue to build (read: cap expenditures) for the future. (CAT isn't.)
You have confidence in the future (the company expressed concerns about the future in the release.)

Thursday morning, CAT reported a miss to sales and has cut its full-year revenue forecast (as I suggested Wednesday after the URI guide-down)
A miss.
Again.
I will have more on CAT after the conference call and a complete release of the earnings.
The shares are down $3 in premarket trading to a new low of $77 a share.
Caterpillar is on my Best Ideas List -- put on as a short in late 2014 at $106 a share.
Position: Short CAT
Must Read: Build a Billionaire Portfolio With These 20 Stocks
At the time of publication, Kass and/or his funds were long EFC, BAC, WFC, FITB, FMER, BT, RF, C, MSL, SONA, EFSC, STL, and MBFI, and short CAT, although holdings can change at any time.
Doug Kass is the president of Seabreeze Partners Management Inc. Under no circumstances does this information represent a recommendation to buy, sell or hold any security.