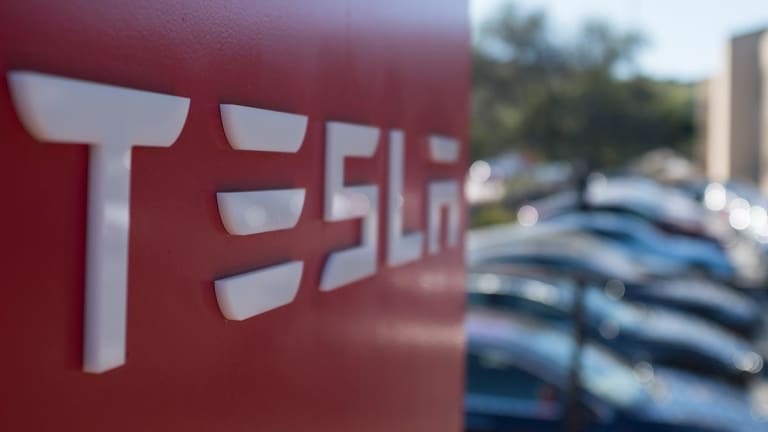 Friday the 13th: Tesla's Stock Won't Scare Your Pants Off
The hair-raising stock Tesla is in my sights. Here's why
Would I own Tesla (TSLA) ? Sure.
I am flat right now and have been for a bit, but I have been both long and short (multiple times) the equity in this name over the past year. Though I do not like the name, my semi-recent long position easily outperformed any of my 2017/2018 shorts.
Tesla is a dangerous stock. As I just told you, I most recently played the name from the long side, not for any fundamentally sound reason, but because more than 31% of the float is held in short positions -- and the last time that I tried to short the stock myself, I was unable to get the borrow.
Now, there are more negatives than just the cash-burn story. With the phasing out of the firm's federal tax credit that will hand a price advantage to Tesla's competitors in the electric vehicle space. Plus, there are now multiple workplace safety concerns being brought to light. Bret Kenwell covered that story here at TheStreet last night.
More On Tesla's Future Via TheStreet
One hundred dollar ranges are normal over two months, right? Hey, this is still a cash-burn story. The name still runs at a negative levered cash flow that ends in a "B", not an "M."
This is gambling, not investing, and I have no problem with gambling. Just know what it is that you are doing. I will still play the name. You can bet your tail that I will keep my size small. This one is simply for the entertainment value. No trading talent required.
Start the Second Half Off Right With Our Free White Paper. Register today for your free copy of 7 Things All Investors Must Know in 2018, our free white paper sponsored by Fisher Investments. Click here to get your electronic copy.
At the time of publication, Guilfoyle was Long JPM, C, GS, NOC, LMT, IQ equity. Short JPM put options.