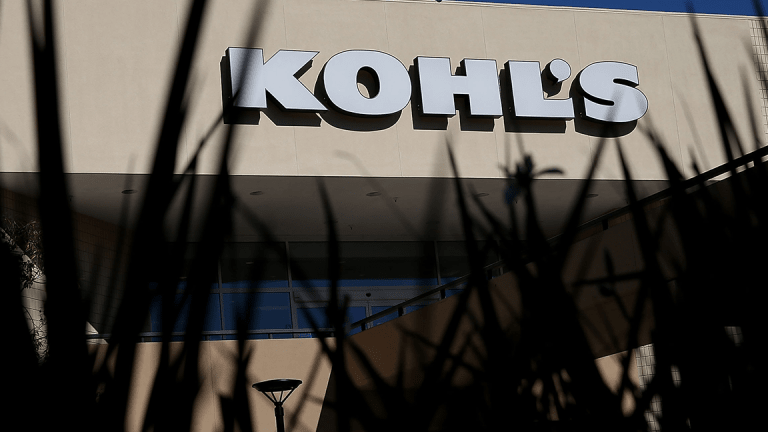 Best Way to Play Kohl's Into Earnings: Options
Multi-stream retailers had a nice first half; here is an options play into earnings for Kohl's.
Kohl's makes sense.
A rising interest rate environment, potentially rising costs associated with a trade war versus China, and the threat imposed by the "Death Star" also know as Amazon (AMZN) , (an Action Alerts PLUS holding) were supposed to indicate the end of the line for old-school retailers. A funny thing happened in 2018.
Some of these retailers did exactly what we talk about here in this column whenever market conditions become difficult. They understood. They identified. They adapted. Some of them are actually figuring out how to overcome.
Multi-stream retailers had a very nice first half. We were on top of that story here, and if you followed along, you did very well with such investments as Action Alerts PLUS holding Kohl's (KSS) . If you read me often, then you know that I (we) made the appropriate sale in this names as target prices were approached, but hung on to roughly 50% partials in both names. I suspect some of you behaved similarly.
What now? We lay out a plan. We act when levels are breached, thus protecting us from that very ugly creature that we occasionally find peering back at us from that rectangle on the wall directly above the bathroom sink.
One look at this chart of Kohl's (KSS) , below, and you are immediately reminded of the euphoric pop and subsequent skittishness seen in this name in response to earnings in May, and the news around that "family and friends" event.
Our old $80 target was met in early June. So what now? Our old panic/replenishment point of $68 has not broken. That spot was not only serious resistance throughout the winter months, but is now where the name would see a 50% retracement of that move made in early June. That level also happens to be whee the 50-day Simple Moving Average resides. Kohl's reports August 21.
Kohl's
Reiterate: $80 Target Price
Reiterate: $68 Panic Point
Trade Idea (minimal lots): If long 100 of these shares, a trader could write one covered $80 August 17 call (last: $1.15), and one $67.50 August 17 put (last $1.90), thus greatly reducing net basis cost while limiting profit and exposing oneself to equity risk at what looks like attractive levels on the chart. $68 scares you? August 17 $60 puts were still paying $0.49 on Friday night.
What Are the 3 Things That Can Kill This Bull Market? Check out our free white paper on 7 Things All Investors Must Know in 2018 to see what could kill the bull market, how much cash to have on hand and more. You can register for your free electronic copy here.
At the time of publication, Guilfoyle was long AMZN, KSS equity.