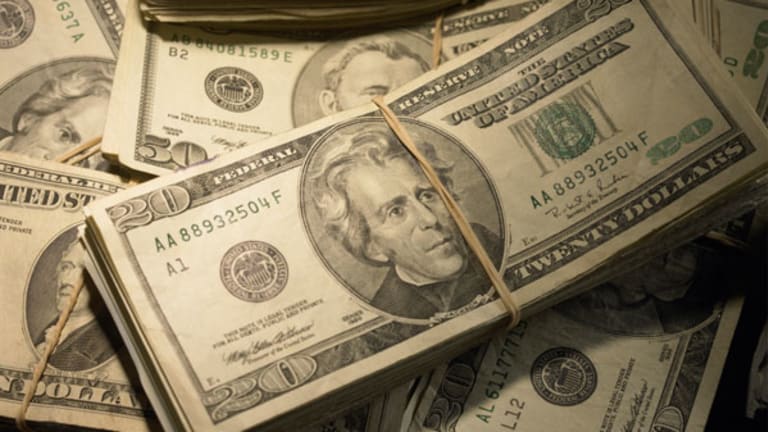 Widlitz: Best Buy Ticks Off the To-Do List
Best Buy has sold its European joint-venture stake and can now focus on sustainable comparisons and margin stabilization.
This column originally appeared on Real Money at 11 a.m. EDT on April 30.
NEW YORK (
) --
Best Buy
(BBY)
has finally boarded a plane and left Europe. Today the company announced the sale of its 50% stake in Best Buy Europe, a joint venture created with Carphone Warehouse in 2008.
Best Buy will receive $775 million (85% in cash) as compared with the original price tag of $2.1 billion. Good riddance to a transaction that falls under the "worst timing ever" category. In addition, I never quite embraced the idea of BBY opening big box stores in Europe under the guidance of a company that had never actually operated big box stores.
Best Buy CEO Hubert Joly has clearly made his list and is checking it twice well before the holiday arrives. The analyst community has followed behind with upgrades as each box is checked off.
We have already heard management talk about rightsizing the organization for a realistic growth trajectory rather than the wishful thinking trajectory. Maybe most important is that there is finally a real sense of urgency to get those lagging online conversion rates in an acceptable place.
Joly has also brought in CFO Sharon McCollam, who is focused on maximizing cash flow. Here's a good example: She returned unproductive inventory to vendors last quarter, which freed up $300 million. Why this had not been done before is a big question mark. And, most recently, rather than holding a grudge, Joly welcomed Richard Schulze back as chairman emeritus after a failed attempt to take the company private. Talk about playing nice in the sand box.
Today, Joly has checked off another item on the analyst community's "most wanted" list. Who needs the distraction of Europe (earnings are immaterial) when the domestic business clearly needs all hands on deck? No doubt a few more upgrades of the stock will follow.
BBY shares are up more than 100%, year to date. Joly and McCollam have ticked off the "to do" list in record time. Now, the next to-do list requires sustainable comparisons and margin stabilization.
At the time of publication, the author had no positions in the stocks mentioned.