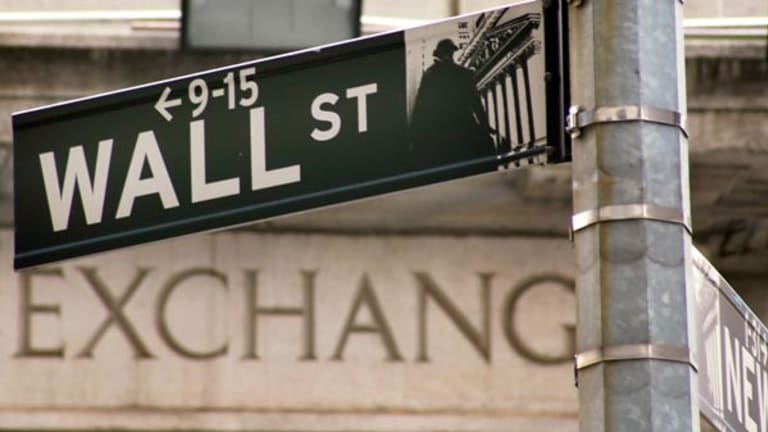 Best Buy, Closing Stores, Gets an Upgrade
The stock was upgraded by <I>TheStreet Ratings</I> on Friday.
The stock was upgraded by <I>TheStreet Ratings</I> on Friday.
NEW YORK (
) --
Best Buy
(BBY) - Get Report
was upgraded by
TheStreet Ratings
on Friday following its announcement it plans to close 50 U.S. stores in 2013.
The electronics retailer posted
on Thursday of $2.47 a share, excluding items, on revenue of $16.73 billion; analysts were anticipating earnings of $2.16 a share on revenue of $17.2 billion.
The company said it intends to grow its presence in China and will make cost-cutting moves to the tune of $800 million by fiscal 2015.
Best Buy was upgraded to
by
TheStreet Ratings
on Friday.
"Best Buy announced its 3rd restructuring in a year. Multiple positive initiatives arebeing put in place, but turning around a $50bn company with over 1,000 stores ina highly challenging industry will take time, and as with most restructuringexercises, we expect more pain before the gains begin to appear because thepositives are likely to be overwhelmed by charges and under-performingbusinesses," Bank of America Merrill Lynch analysts wrote in a report Friday. "We reiterate our Underperform rating. Our PO is now $22 (from $19) in order to reflect our new estimates given the change in fiscal year."
Best Buy has an estimated price-to-earnings ratio for next year of 6.69 times; the average for specialty retailers is 16.06. For comparison,
GameStop
(GME) - Get Report
has a lower forward P/E of 6.53;
Staples'
(SPLS)
forward P/E is 10.11.
Nineteen of the 28 analysts who cover Best Buy rated it hold. Seven analysts gave the stock a buy rating and two rated it sell.
TheStreet Ratings
gives Best Buy a B- grade and a
price target. The stock has risen 5.99% year to date.
-- Written by Alexandra Zendrian
>To contact the writer of this article, click here:
Alexandra Zendrian
>To submit a news tip, send an email to:
.
>To follow the writer on Twitter, go to
.