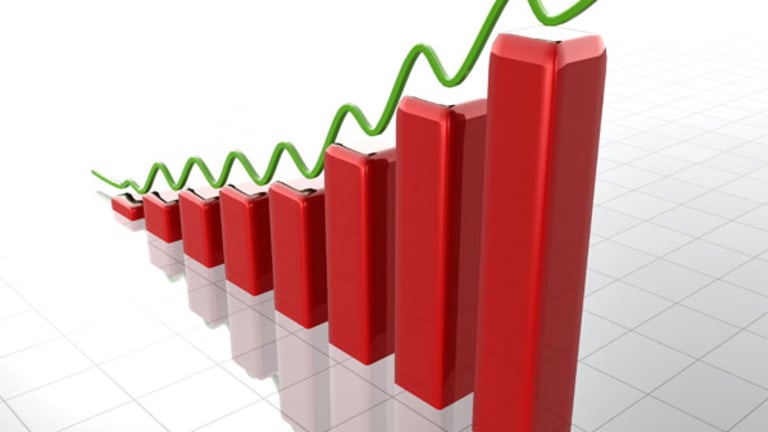 Bernanke - Economic Recovery 'Uneven': News Alert
The Fed chief testifies on the U.S. economy before the House of Representatives.
NEW YORK (
) --
Federal Reserve
Chairman Ben Bernanke, in testimony Wednesday to the House of Representatives, said the U.S. economy's recovery continues, but "the pace of expansion has been uneven and modest by historical standards."
Bernanke said he has seen "positive developments in the labor market" with job gains in recent months spread across industries;
The Fed chief said the decline in the unemployment rate over the past year "has been somewhat more rapid" than was expected;
He said the job market remains "far from normal." Bernanke said the "unemployment rate remains elevated, long-term unemployment is still near record levels, and the number of persons working part time for economic reasons is very high";
Household spending advanced moderately in the second half of 2011, Bernanke said, boosted by car purchases in the fourth quarter. But, the Fed chairman said, the fundamentals that support spending continue to be weak -- "Real household income and wealth were flat in 2011, and access to credit remained restricted for many potential borrowers," he said;
Bernanke said fiscal and financial strains in Europe "have weighed on financial conditions and global economic growth, and problems in U.S. housing and mortgage markets have continued to hold down not only construction and related industries, but also household wealth and confidence";
The Fed expects in 2012 that economic activity "will pick up gradually as these headwinds fade, supported by a continuation of the highly accommodative stance for monetary policy. "
Bernanke noted the recent rise in gas prices and said the development is likely "to push up inflation temporarily while reducing consumers' purchasing power. "