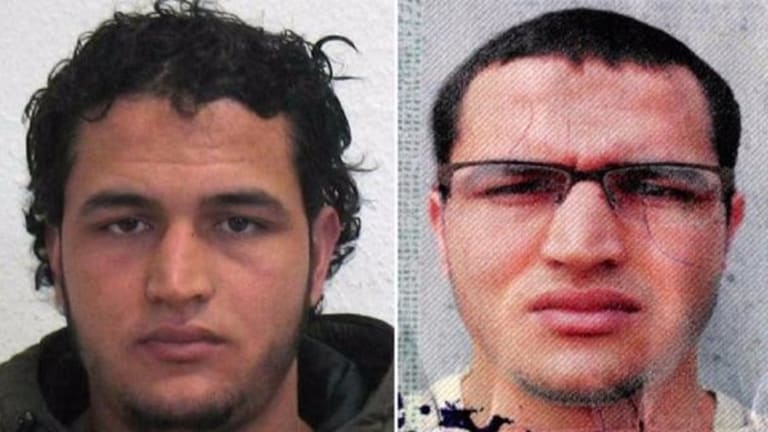 Berlin Terror Suspect Is Killed by Police in Milan
The prime suspect in the deadly Berlin terror attack has been killed by Italian police in Milan.
Updated from 5:51 a.m. EST with more information.
The prime suspect in the Berlin terrorist attack has been shot and killed in Milan, according to Italys' interior minister..
"The man killed was without a shadow of doubt Anis Amri," Marco Minniti said, referring to the 24-year-old Tunisian who is suspected of driving the truck that smashed through a Berlin market on Monday killing 12 people, Reuters reported.
The 24-year old Tunisian was stopped by two policemen in the early morning hours Friday in front of the Sesto San Giovanni train station, north of Milan. 
When he was asked for his identification papers, Amri pulled a gun and shot one of the two policemen, lightly wounding him in the shoulder. He in turn was then shot dead by the police, Reuters reported.
Italian police later confirmed the shooting via its official Twitter feed.
Amri was identified by German police as the lead suspect in the Tuesday attack on citizens celebrating at a Christmas market in Berlin's busy Moabit district that killed 12 and injured 49 others.
Police officials have said they found Amri's fingerprints inside the truck he used in the attack outside the Kaiser Wilhelm Memorial Church.